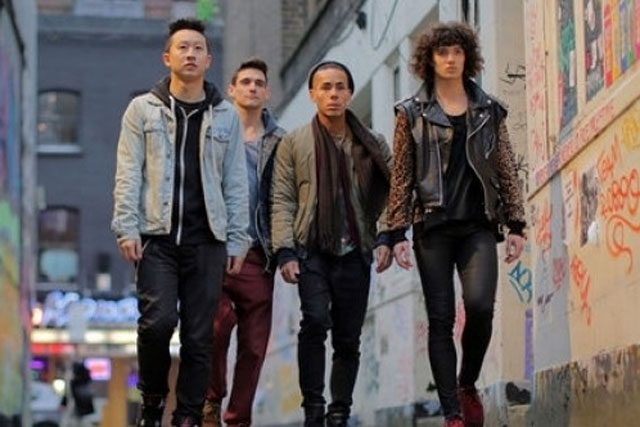 According to unofficial overnight figures, 'Celebs, Brands and Fake Fans', which exposed how companies and advertisers manipulate their social media figures, attracted a 3.9 per cent share between 8pm and 9pm.
Including Channel 4 +1's audience, the ratings rose to 1.07 million and a 4.8 per cent share, ahead of Channel 5's 'The Billion Dollar Wreck Hunt', which had an average of 1.04 million viewers across Channel 5 and its time-shifted and high definition channels and a 4.7 per cent audience share.
Last night's 'Dispatches' investigated the tricks some brands allegedly use when promoting brands on social media, such as buying fake Facebook likes and celebrity endorsements.
The Advertising Standards Authority declined to comment on any specific accusations in the programme but reiterated the rules that say ads, including tweets, must be clearly identifiable.
Any favourable tweets about a company or product by celebrities are counted as advertising if the celebrity is paid to do so in some form, or if the advertiser had some form of control over the tweet.
The rules state it must be made clear that the tweet is an ad, such as by using the #ad hashtag, and the responsibility for doing this lies with the advertiser, not the celebrity.
The most watched show between 8pm and 8.30pm was 'EastEnders' on BBC One, with an audience of 6.72 million. ITV's 'Coronation Street', whose stars featured in 'Dispatches', was watched by 8.11 million between 8.30pm and 9pm.
An average of 2.65 million viewers and a 12.1 percent share of the TV audience watched BBC Two's 'University Challenge', which aired from 8pm to 8.30pm.
Meanwhile, an average of 618,300 people watched 'The Ashes Highlights', a 2.9 per cent share of the audience, on Channel 5 and Channel 5 HD between 7pm and 8pm, or an hour later on Channel 5 +1.