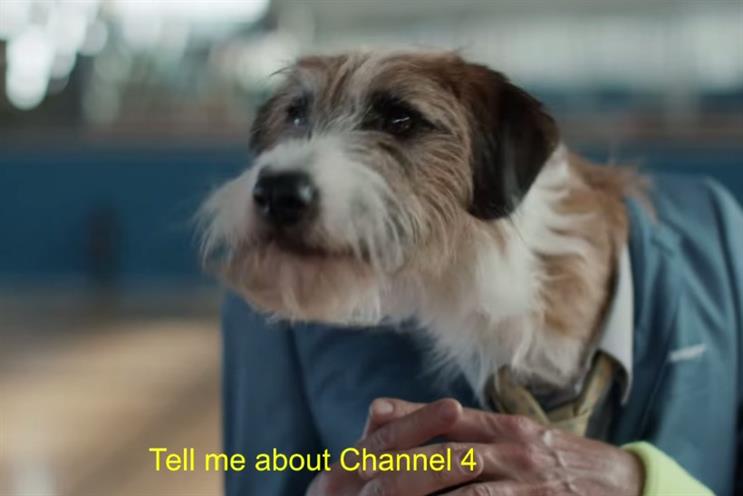 News anchors Jon Snow and Krishnan Guru-Murthy, Humans star Katherine Parkinson, and Gogglebox's Siddique family are among the personalities interviewed by the dog.
The campaign attempts to convey Channel 4's public service remit, its diversity and its "born risky'" approach.
Speaking to Marketing at an event held by Havas this week, Channel 4 boss David Abraham pointed to the importance of the broadcaster's in-house creative team.
He said: "[These campaigns] are hugely important, and the incredible thing is that they are all conceived in-house through 4Creative.
"Being your own brand and communicating yourself is the way to being really authentic."
Brand: Channel 4
Agency: 4Creative
---
Recommended