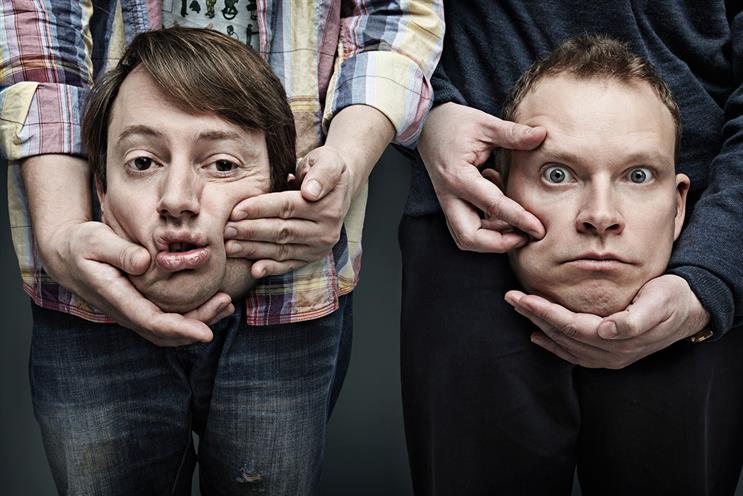 The debate about whether Channel 4 should be privatised is not a new one.
Writing about facing the possibility while he was the chief executive of the broadcaster, Michael Grade noted in his memoirs: "The choice facing the government was simple. They could have a privatised channel or one with a public-service remit, but not both. No amount of regulation would preserve public-service broadcasting intact in the face of an economic downturn, lower revenues and a load of unhappy shareholders."

Grayson Perry
My focus at Channel 4 is on delivering the public-service remit that is set by parliament and on developing a sustainable model to support it. In considering other options for the future of Channel 4, the central question – as it was in Grade's era – must be whether the remit would be secure.
It's this remit – with its focus on innovation, distinctiveness and diversity – that influences everything we do. It distinguishes what we put on screen from others and enables us to act as a challenger brand to other public-service broadcasters. It also ensures Channel 4 can offer advertisers audiences that can't be reached on other major channels. After all, Channel 4 has always been as much about delivering value and innovation to advertisers and agencies as it is to viewers.

The Undateables
Over the past five years, I believe we've made a clear case for how Channel 4 can be self-sufficient and deliver significant economic and cultural value to the UK, under a model where we invest all our profits back into programming. Creatively, we have increased our investment in programming to record levels, stabilised audience share and brought unprecedented critical success to the channel. And our commercial and digital innovation has enabled us to further support this creative investment.
Both creatively and commercially, I believe Channel 4 in 2015 is in better health than it has been for many years.

The IT Crowd
I've been encouraged by the words of both the culture secretary, John Whittingdale, who has made clear that the remit is a "priority", and the prime minister, who recently stated that he was a "huge fan of Channel 4" and that he wanted to "have a proper look at how we can ensure that great channel goes on being great for many years to come".
As a state-owned asset, it is right that the government is able to look at all the options for the future of Channel 4. And we look forward to this opportunity to talk about the huge contribution this unique hybrid business makes.

12 Years a Slave
Innovation is at the core of our remit and has always been at the heart of our success. I'm confident that if Channel 4 continues to innovate for the future, it will continue to be an economic and cultural success story for the UK.

The Tube
The industry's view on Channel 4 privatisation
Karen Blackett
chief executive, MediaCom UK
The question is: how would programming be affected by a privatised Channel 4? At the moment, Channel 4 operates under a unique remit – to provide content that is diverse and different while still remaining commercially viable. Meanwhile, the competition has never been tougher. The BBC schedules aggressively while the explosion in pay-TV and subsequent fragmentation of TV audiences are a constant threat to terrestrial broadcasters.
Diversity and difference are hard to maintain in such an environment, as mass-appeal programming is more likely to equal larger audiences. However, Channel 4 is kept true to its remit largely through its funding status.
A privatised Channel 4 could be leaner and more commercial, but it's highly likely that the pressure for profit would be noticeable on screen, with less risk-taking and more formulaic programming. In this world, Channel 4 would have to go after audience – any audience – otherwise it would find itself stuck in a vicious circle of losing share and therefore revenue and programming budget.
As things stand, Channel 4 remains relevant for audiences and advertisers alike. It offers something different to its competitors and that is important. To privatise it would be to potentially jeopardise the status of Channel 4, and that is not a risk worth taking.
Mark Lund
chief executive, McCann Worldgroup UK
As someone who has worked on both sides of the private/public sector demarcation line, I know that the marriage of the two can be a fraught one. The fact that they use different currencies – money and power respectively – is only the start.
Against this unpromising backdrop, the hybrid beast that is Channel 4 has been a great success, finding a distinctive and desirable audience, setting high creative standards, creating new models of engagement and dis-tribution, and acting as an incubator for some of the most successful production talent of the past 20 years. And it has done it while satisfying a public-service remit and the commercial obligation to cover cost and sell a brand.
But would a move into commercial ownership make such a difference? I think it would – and not for the better.
The UK television ecosystem is one of the best in the world precisely because it supports rich complementary diversity, and reducing the variety endangers the whole. It is Channel 4's public ownership within a commercial framework that enables bolder longer-term decisions on creative output, develops a unique "membership" model with its viewers and supports the infrastructure of independent production and creative talent.
If a big strand of the UK's post-imperial strategy is to be one of the great creative engines of the world, this continued incubator role alone is enough to justify Channel 4's hybrid status remaining a point of pride.
Richard Eyre
chairman, Internet Advertising Bureau
The debate about the ownership of Channel 4 will never go away – I hope.
If it does, it will be because a passing politician, temporarily at the controls, has caved into the perennial temptation to turn it into cash. Electorally, I doubt this would have grave consequences for a government that would reassure us that it has put adequate regulation in place to prevent a corporate owner chasing ratings.
This won't work. The animus of shareholders is growth and profit. In television, this means familiar replaces unpredictable, mass beats niche, forget experimental, minimise risk.
My scepticism is not theoretical. Over ten years as the chief executive of two broadcasters [ITV and Capital Radio Group], I've taken the (many) calls from shareholders seeking ingenious ways around the regulations. They are neither rapacious nor craven, but you want these guys running your pension, not your national culture.
There is a lucrative space where the ambitions of corporates and TV viewers overlap perfectly well. The British TV diet contains a ton of good stuff that suits viewers and shareholders alike. Channel 4 exists for the other space.
Shareholders have to have growth – either dividends or value. They won't give you a carrot for greatness.
Lord Puttnam
former deputy chairman, Channel 4
In 1982, the then home secretary, William Whitelaw, took parliament through the unique vision that became Channel 4. Since then, it has been one of the cornerstones of the UK's creative industries and a fundamental pillar of the UK's public broadcasting system.
From Brookside to Gogglebox, it has consistently broken new ground. And where it has led, others have followed. The ability of the channel to take risks is based on a funding structure that draws no money from the public purse, yet is protected from the pressure of shareholders seeking short-term returns.
Putting the channel into private hands would utterly change its nature and, ultimately, its contribution to the vitality of the nation's creative industries.
No commercial investor would be likely to support Channel 4 News in its current form.
The reality is that the channel only becomes a serious commercial proposition if its remit is diluted. Its support of innovation and risk-taking would, over time, become severely diminished.
The dismemberment of the UK's regional television system provides a cautionary tale. If it teaches us anything, it's that promises would be made – then broken – and vital obligations chipped away, resulting in something indistinguishable from Channel 5, which cannot possibly be in the interest of the broad televisual audience.
I believe it's important that all those who care for the future of public-service broadcasting raise their voice in persuading the government that privatisation could only do irreparable damage to the ecology that underpins the UK's extraordinarily successful creative sector.