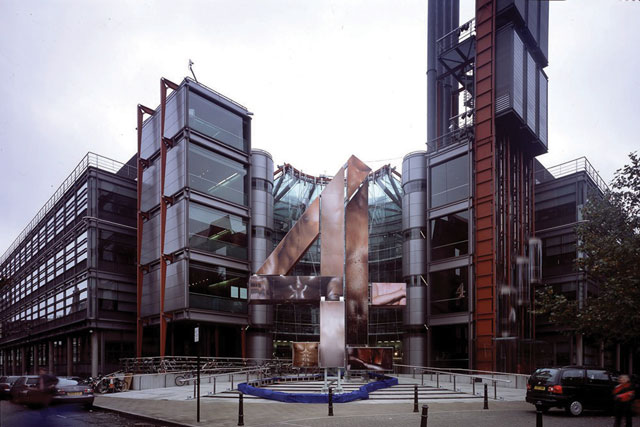 Ofcom's annual Public Service Broadcast review showed ITV's weekly reach also declined between 2007 and 2012, from 70 per cent to 64 per cent, and BBC Two's reach dropped from 58 per cent to 53 per cent.
Figures across the same period for BBC One remained consistent, staying at 78 per cent, and Channel 5 experienced a one percent drop from 40 per cent to 39 per cent.
All the PSBs saw a decline in weekly reach in 2012 from 2011, with BBC Two's, ITV's and Channel 4's reaches dropping the most.
BBC Two's weekly reach fell from 54.6 per cent in 2011 to 51.8 percent in 2012, ITV's fell from 66.7 per cent to 63.8 per cent in the same period, and Channel 4's dropped to 50.6 per cent from 53.3 per cent.
BBC One's budget grew the most last year out of the PSB channels. Its budget for first-run originated programmes was £797 million, an increase of seven percent year on year.
Spend on the BBC Two dropped by £46 million to £286 million, a 14 per cent drop.
ITV, Channel 4 and Channel 5 spent similar amounts on first-run originated programmes in 2012 as they did the year before.
The overall amount invested in programming across the five main PSB channels declined by 17 per cent (£594 million) in the last five years.
The reductions in spend was biggest across BBC Two, a fall of 30 per cent down from £444 million in 2007 to £310 million in 2012, and Channel 4, down 21 per cent from £620 million to £492 million.
Investment in sports programming jumped the most in 2012, with spend increasing by £67 million to £563 million, a 14 per cent increase since 2011.
An Ofcom statement said: "2012 was a big year for sport, with the London Olympics and Paralympics, and first run spend on sports was subsequently up 14 per cent to £563 million."
The overall spend on programmes across the PSB channels remained at £2.9 billion in 2012, the same as in 2011. However, this showed a decrease of two per cent in real terms.