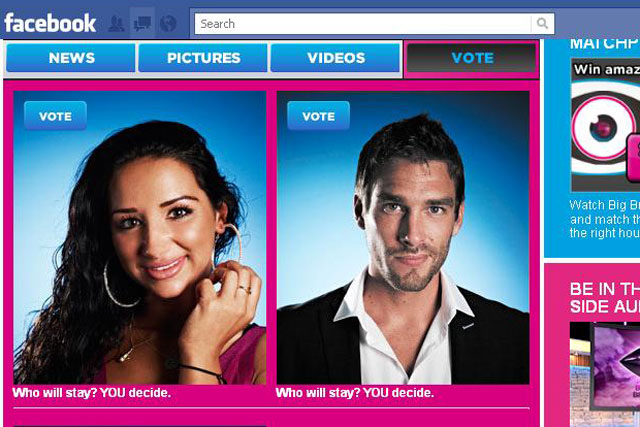 The app launched yesterday (13 September). It is powered by Facebook credits which can be purchased through the social network's account settings tab or through the 'Big Brother' Facebook page.
Each credit amounts to one vote, priced from £1 for 16 credits. Larger bundles are available at a discount. The app allows users to place up to 500 votes per eviction while the telephone voting lines are open.
Facebook announced it had developed the voting platform with partner Mobile Interactive Group earlier this year.
Channel 5 worked with iPlatform app developer and the show's producer Endemol to create the app.
Agostino Di Falco, partnerships director at Channel 5, said: "We are the first broadcaster in the UK to use Facebook credits as a voting mechanic.

"This fits very well with our ambition to retain the core essence of the show whilst adding relevant points of innovation which add value to viewers and potential marketing partners alike."

Channel 5 is currently airing its first 'Big Brother' series, after brokering a £200m deal with Endemol after Channel 4 announced it would no longer run the series.