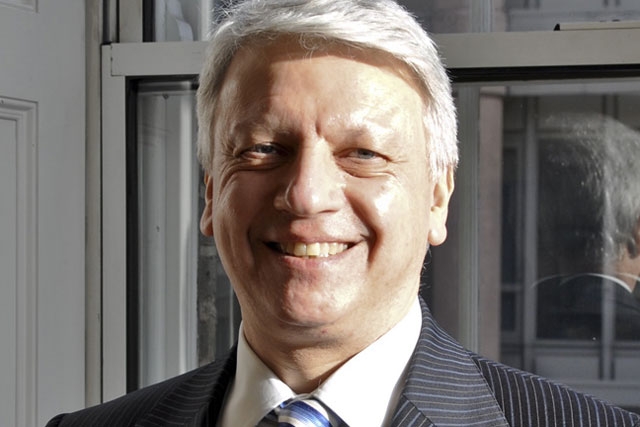 Taking inspiration from the way local TV networks are run in North America, Horwood's consortium promises to harness top quality entertainment programming through its tie-up with a major entertainment network (Sony Pictures), which can then help fund the local content.

Speaking to Media Week ahead of Ofcom awarding the local broadcast licence next month, he was adamant his group is the only contender able to fund 2,000 hours of quality content through its own commercial model.

"You have to have a way of investing millions [of pounds] into local news and current affairs on this channel," he said, "and the only way to do it is with our business model."

He warned: "The alternative is the wall-to-wall low budget, endlessly repeated and unwatchable programmes that have characterised British local TV in the past, and condemned it to commercial oblivion... London deserves better."

Horwood, the one-time managing director of Trinity Mirror Television, launched Channel 6 two years ago when the then culture secretary, Jeremy Hunt, began his review into the viability of local television networks.
Back in September 2011, the Channel 6 Consortium became the first official bidder for London's local TV contract, showing its hand just days after the government had given the green-light, it is backed by the regional publishers, Archant, Tindle and Trinity Mirror.
Quality entertainment to attract the advertising
He believes the bid's commitment to high-quality entertainment is the vital element missing from his rivals, and is what will make the channel commercially viable.

"Entertainment is what viewers watch in large numbers, and that's what advertisers want to advertise around, he said. "It's also the only way to tap into the national TV advertising market, worth £3.5 billion a year of NAR [Net Advertising Revenue], which hasn't been touched by the internet."

How successful the local TV channel will be in commanding audiences away from the established networks, and with them the advertisers, remains a key concern for media buyers, many of whom remain cautious about the prospect.

However, David Jowett, client president at Aegis, is among the consortium's supporters. He said: "Any credible model for a London TV station has to stand on its own two feet commercially.

"To do that, in addition to delivering compelling news and current affairs programming for London, it's also going to have to carry high quality commercial entertainment programming to attract and retain the right sort of numbers and get the attention of media buyers. In our opinion, the Channel 6 LondonTV model does that."
London underwhelmed with four weeks to go
Horwood admitted to being disappointed by the amount of media attention and general public awareness there has been about the contract, with Ofcom due to announce its decision within the next four weeks.

He said: "It does surprise me how little focus has been put on this whole initiative. How many Londoners are aware that the biggest TV franchise since Channel 5, focusing on their city, is actually going to be awarded next month. I don't think many are aware of it at all.

"It's hard to get advertisers excited if people don't know it's happening. But once they realise what the options are they say of course we want the model that has the entertainment programming in, because that's what we want to advertise around."

In addition to being the only one aspirational enough for the capital, Horwood also believes the Channel 6 bid is the one closest to Hunt's founding principles.
The original, local newspaper bid
"It is the local newspaper bid," he said. "And one of things very important to the whole initiative is to find ways to support the local press, that was one of reasons why Jeremy Hunt start this process going."

As well as being a boost to the embattled local publishers, the chief executive is also keen to stress the senior experience within its senior management team.

Name-checking David Mannion, the former editor-in-chief of ITV News for 10 years, and Clive Jones, the former chief executive of Carlton TV, he said: "The London TV franchise has got to be in a safe pair of hands, and we are demonstrably the safest pair of hands among the five bidders."

Last week, the capital's free newspaper, the London Evening Standard, acclaimed for its campaigns, vowed to be a force for good if its London Live bid won the London TV contract.

The Standard, London's largest evening newspaper, is committed to providing a minimum of four and half hours of London news, and one hour current affairs, a day with news bulletins every half hour.
The other contenders for London TV are London8, which boasts strong programme-making expertise, with ITV's former entertainment chief Paul Jackson and the entrepreneur and former Channel 4 chairman Luke Johnson on board.

Made in London is chaired by the former BSkyB executive Ian West and supported by Time Out and Ambassador Theatre Group. It is promising to cater for the city's diverse population, including providing shows for the elderly and gay community.

YourTV London, led by the former Conservative MP Steven Norris, is emphasising citizen journalism, of London's sporting and cultural events.
Follow @DurraniMix