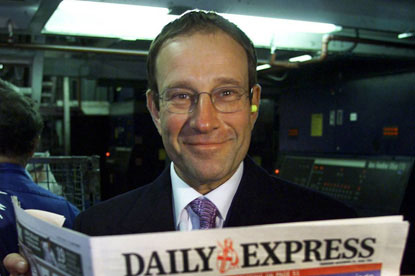 Desmond acquired Five in July from RTL for £103.5m and has since embarked on an aggressive restructure and cost-cutting drive.

The decision for the split is said to be purely financial, Desmond himself is famously dubious about the benefits of being paying members to any industry associations.

His magazine division Northern and Shell has never been part of the trade body PPA, while Desmond's Express Newspapers dropped out of membership of the Newspaper Publishers Association in 2007 after failing to pay its dues.
Earlier this week it transpired that Shine's Elisabeth Murdoch, daughter of Rupert, has started legal proceedings against Northern & Shell to recover unpaid fees for Channel Five's Don't Stop Believing, the talent show co-produced by WPP's GroupM Entertainment.

A spokesman for Shine said the group is standing up to N&S in a show of support for independent Channel Five programme makers who are threatened with insolvency by N&S's refusal to pay overdue bills.

Today, a Northern & Shell spokesperson said: "Northern & Shell is committed to the future of Channel Five - to invest in exciting new content, to redistribute money to other key areas of the business and to make important savings.

"We have a strong and standalone sales team at Channel Five which will continue to demonstrate the effectiveness of the channel's offering for advertisers.

"Through the entire Northern & Shell portfolio, we now provide the real opportunity for brands to negotiate innovative cross media advertising and sponsorship solutions, reaching over 73% of the UK population every week."