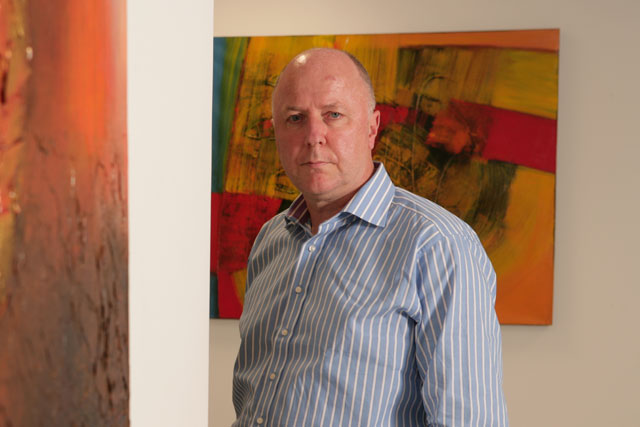 I don't recommend typing too many variations on "Naked" into Google, but a quick search for the phrase "communications planning agencies" produces startling results of a different kind. There don't appear to be any left.
Agencies such as Naked and Goodstuff, or their lesser-known brethren, have adopted new personae as quasi-creative boutiques or even full-service media. In fact, the one thing they really don't seem to be prepared to be any longer is communications planning agencies.
So why has this happened, and what went wrong?
For starters, the phrase "communications planning agency" was always something of a misnomer. In effect, the trailblazers (such as Michaelides & Bednash) were, first and foremost, very good media planning agencies. This was a good thing to be when media planning at the network media agencies was underdeveloped.
These independent pioneers won business and awards by media planning innovation and clever execution, although this teetered on the gimmicky edge of ambient media in the early years.
Sadly for the standalone planning specialists, it didn't take long for the traditional media agency groups to catch up and overtake. After all, none of the independents produced anything that couldn't be replicated through the application of superior resources, and the increased efforts of media owners to make more of their own vehicles meant that everyone was sharing the same ideas.
This trend was ratcheted up by the meteoric rise of branded content, search and other digital options. With inferior firepower, the planning specialists got left behind as the better-resourced groups invested to meet the new demand.
Meanwhile, clients began to work out that there was little advantage in buying services separately if they could be sourced in the same place, including media buying, so the rise of procurement helped put an end to standalone specialisation.
The other contributory factor in the demise of the planning independents was their failure to embrace the effectiveness agenda, with "engagement" used as a proxy for ROI accountability.
They weren't alone in this, of course, and we can all claim our small share of the blame for misjudging the increasing trend of clients actually wanting to know what their communications were doing to build their business.
The unfortunate point about this apparent demise of the communications planning agency is that there has never been greater demand for independent channel planning, and note the use of the word "channel".
Perhaps the communications planning agencies always intended to be channel-neutral, rather than media-neutral, but they did not live up to their aspirations of providing brand owners with a genuinely independent perspective on the array of communications options.
Of course, media is a significantly important component of the advertising mix, but the range of channels has atomised to cover many other vehicles for brand growth, including social media, mobile, point-of-sale, corporate social responsibility, call centres, PR, sponsorship, events, branded content and so on.
The irony now is that advertisers are crying out for help in organising their integrated channel communications. They face a plethora of opportunities and need expert, objective support to execute the most effective strategies.
As channels and ways to use them proliferate, clients have to select a range of agencies and organise them to work to a common, integrated agenda.
It probably comes as no surprise to discover that this doesn't always happen, and clients are finding themselves engaged in herding the proverbial cats to keep their communications programmes on track.
Clearly, the demand is there for proper channel planning agencies that sit at the centre of the strategy and pull the levers. However, this service is unlikely to be provided by the independent sector, unless a latter-day Chris Ingram arrives, cavalry-style, armed with the requisite war chest.
This kind of service can only be delivered by a well-resourced multi-disciplinary team, and the only contenders for this are the big groups or the new conglomerates, such as Engine. It takes specialist expertise in multichannel planning and executional specialists, armed with the right tools and experience, organised into teams that are not constantly protecting their turf.
The track record of the big communications groups in innovating to create such an approach is not strong, and most of them actively discourage cross-discipline working, mostly thanks to silo model financial structures.
However, the need is there, and the rewards will go to the first mover who can break the inertia that prevents the kind of fresh approach as presented by M&B and Naked in previous years.
This time around, fate would be kinder to the brave, as the creation of such a service would be much harder to emulate and beat.
So, can we conclude that reports of the death of the "comms planning agency" are exaggerated? We can probably read the last rites of the independent media planning agency sector, but anyone who can recreate the drive and energy of Naked and Goodstuff in delivering an independent channel planning solution will receive the thanks, and therefore the money, of a hard-pressed client community.
Nick Manning is the managing director, business development, at Ebiquity