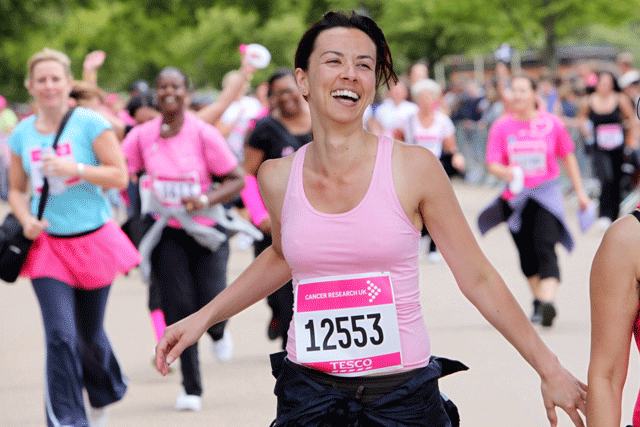 Last week, Marketing revealed that Tesco is to end its decade-long partnership with Cancer Research UK's Race for Life. The withdrawal by Tesco is part of a wider trend that suggests the dynamic between brands and charities is changing.
The days of a brand donating a slew of money to a charity and then sitting back and waiting for its investment to illuminate its philanthropic credentials are long gone. Today, the relationship between a brand and charity is likely to be multi-faceted, strategic and often complex.
At times, tie-ups are so in-depth and detailed they can resemble the negotiations surrounding pre-nuptial agreements, as both parties scramble to secure favourable terms for themselves.
The shift has been exacerbated by marketing budgets being at a nine-quarter low, according to the latest Bellwether report, and finance directors looking to cut overheads.
Ciaran Biggins, head of new business at Teenage Cancer Trust says, "Companies have got a lot more strict about (charity) funding because of cuts to marketing budgets. More and more companies want to give time instead of cash, but charities need cash".
Nicola Mendelsohn, executive chairman and partner at Karmarama, and president of the IPA, expands on the theme. "The days of brands writing a blank cheque are gone" she says. "Corporate social responsibility works best when both parties co-operate fully."
Mutual decision
In the case of Tesco and Race for Life, details surrounding the cause of the relationship's end are hazy, though both parties say it was a mutual decision. Some argue the 10-year relationship simply ran its course. Others believe the pair are now seeking a different objective.
There's no doubt that the partnership weighed heavily on Tesco's balance sheet. It reportedly paid out a hefty six-figure sum for TV ads supporting the charity this year.
However, a source close to the matter says there is more to it than money. Tesco is seeking more 'local' relationships, because Sainsbury's and Morrisons, for instance, have been praised for investing heavily in localised schools schemes.
Conversely, other long-term, high-profile tie-ups, such as BA with Unicef and HSBC with WWF, show no signs of weakening (see bar chart, below right).What is changing, however, is the structure of these deals.
Strategic shift
Manny Amadi, chief executive at corporate specialist C&E, who works to strike corporate alliances with charities such as Greenpeace, Unicef and Cancer Research UK, says, "Tie-ups between charities and brands are becoming more strategic, as they look to meet the objectives of the charity. We are also seeing longer deals, of up to three years."
He adds: "Both parties are realising they can drive greater value by being more strategic in approach and investing more time in the partnerships. Also, companies want to support charities through different means, and not just through cash."
One example of a changing partnership is Macmillan Cancer Support's relationship with Boots.
This tie-up involves "cause-marketing initiatives", including Boots showcasing information about the charity in-store. Both parties benefit: there is increased awareness for Macmillan, while Boots raises its philanthropic credentials in the eyes of the consumer.
Similarly, Procter & Gamble's Pampers brand has an eye-catching tie-up with Unicef, which means that for every special pack of the nappy brand sold, the corporation donates money toward vaccines.
According to a recent report on corporate-NGO partnerships, Marks & Spencer's link with Oxfam was ranked as the "most-admired corporate-NGO partnership" this year (see bar chart, right).
The relationship dates back to the 90s, but in recent times has taken on a different shape, as both parties have worked to develop the relationship.
"Now, it is not about philanthropic giving, it is more about relationships of mutual benefit," says Sarah Farquhar, head of retail at Oxfam.
This has been evinced by the "clothing exchange" tie-up, where individuals who donate unwanted M&S clothes to Oxfam will receive a £5 M&S voucher in return.
"The Marks & Spencer deal was interesting as it encouraged non-cash donation from the public for the first time," adds Farquhar. Following on from the "clothing exchange" tie up, the pair forged a recycling initiative, which means that every label on Marks & Spencer clothes has "Recycle with Oxfam" printed on its label.
Perhaps most pleasing for the charity is that other brands have seen the benefit of this tie-up and are queuing up to join in.
Oxfam is now talking to Sainsbury's, with which it previously had an ad hoc relationship, to find out how they can forge longer-term recycling deals that will benefit both parties.
All these "strategic partnerships" mean, of course, that brands are getting more for less expenditure, much to the chagrin of many in the charity sector (see bar chart, above left).
Instead of a cash injection, armies of volunteer staff from brand sponsors are turning up to put in man hours at charities, which is far less appealing to a non-profit body than money.
"From a charity point of view, I know I'd rather receive cash than have 100 volunteers turn up with not much idea of what to do," says one charity source.
Brand dominance
The result of all this, as IPA's Mendelsohn argues, is that brands will play a more dominant role in charity partnerships. "I think charities will have to work harder to garner support of corporations, because corporates are more demanding of what they need," she says.
Hence charities are being more cautious when preparing to negotiate "pre-nup" agreements. This is the case for Teenager Cancer Trust, where a relationship with headline sponsor, Nomura, for its flagship Royal Albert Hall concert, ended earlier this year.
Francesca Marcheghi, head of account management at Teenage Cancer Trust, says the charity is now looking for a long-term sponsor as it 'can take time to understand the culture of the company'.
It has an existing "good-fit" tie-up with Top Man, and is hoping to find a similar brand to sponsor the concert. There will be brands happy to put their name to it, but when it comes to cash, they are tending to be backwards in coming forwards.
Some good news for charities is that none of the brands surveyed for C&E's 2011 Barometer says that charity partnerships will become less important. That 50% of charities see sponsorships becoming "much more important", compared with 25% of brands surveyed, shows, however, that enthusiasm is higher in the third sector than the private sector. Tesco's decision to withdraw its headline sponsorship from Race for Life is certainly indicative of emerging trends.
Throughout the economic downturn, brands are likely to continue with responsible marketing initiatives and those initiatives are growing more likely to come at a reduced price.