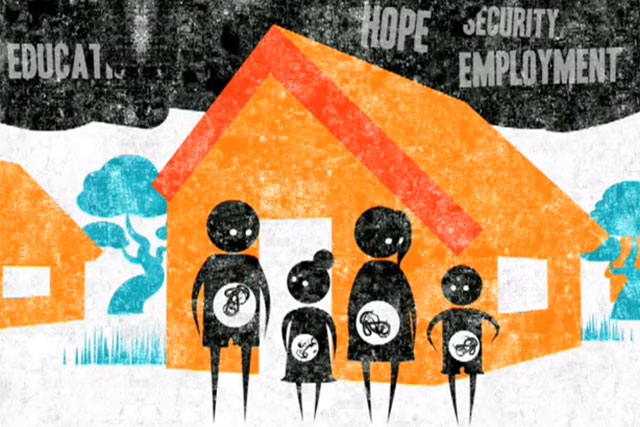 The campaign, END7, has launched through a partnership with Wunderman UK, the World Health Organisation, and the Bill and Melinda Gates Foundation.
It aims to raise donations and awareness about the group of tropical diseases known as NTDs which includes elephantiasis, river blindness, snail fever, trachoma, hookworm, whipworm and roundworm.
A Facebook hub created by Wunderman will include video, photographs, success stories and other content such as a real-time donation ticker.
The campaign uses the strapline, "Together we can see the end", and includes an animated video called 'Our Mission in a Minute', voiced by the 'Love Actually' actor, Bill Nighy.
David Harris was the executive creative director on the campaign, working with the creative team of Fiona Clark and Sophie Clark. The animation was created by Elliott Morris from Jelly London.
A packet of pills costing 50p can treat and protect a person for an entire year against all seven diseases. Pills to treat the seven leading NTDs are donated by pharmaceutical companies.
The money raised from the campaign will go towards distributing pills to endemic areas and to setting up treatment programs in impoverished communities.
Harris said: "We have centred everything on Facebook because the campaign is about how we can make a difference together. The line 'Together we can see the end' underscores the simple fact that we will see the end of the suffering by the end of this decade if sufficient support is given."
Dr Neeraj Mistry, managing director of the Global Network, said: "Social media allows us to build greater support among the general public, empowering people in wealthier countries to make a lasting, cost-effective impact in the world's poorest communities."
Follow Sara Kimberley on Twitter @SaraKimberley