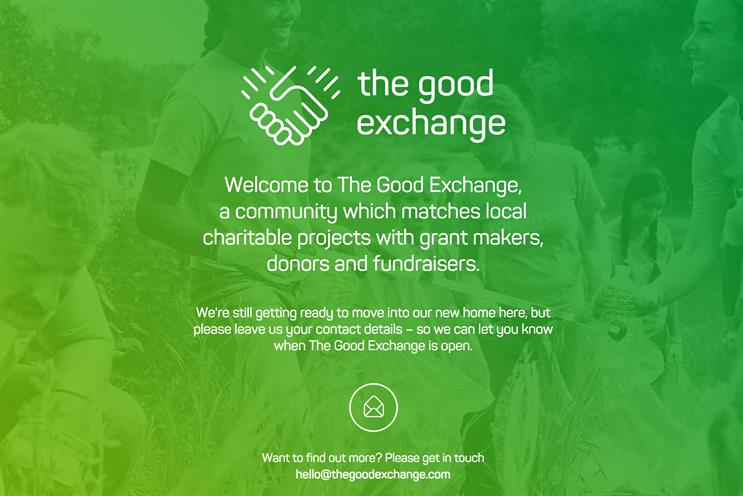 The service will match money from charitable trusts with local community need. It is owned by the independent Greenham Common Trust.
MBA has been designing a digitally focused communications campaign for the launch, which is to due to take place in early 2016. The agency will work on The Good Exchange's branding, product and web user experience, SEO and social communications.
Since launching in 1997, the Greenham Common Trust has distributed over £30 million. The organisation has invested seed capital to develop and brand the website for The Good Exchange, www.thegoodexchange.com.
The Good Exchange has been created as a separate business to provide a more efficient service to administer the work of 10,000 grant-giving charitable trusts and foundations in the UK.
Chris Boulton, the chief executive of the Greenham Common Trust and owner of The Good Exchange, said: "This is a huge-scale step change for us and for the sector as a whole and we have the experience to know that it works.
"Our platform will bring efficiency that has so far been lacking in this sector. MBA has come up with a strong brand identity for The Good Exchange and we are very excited about putting this new digital service on the map."