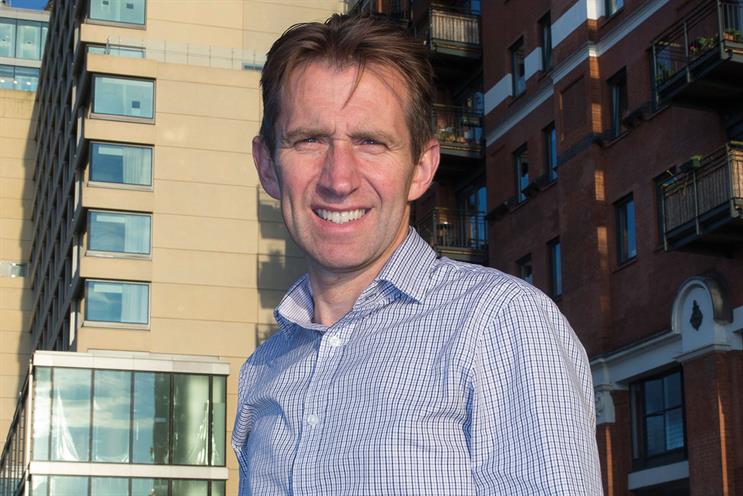 There are two things you should know about Charlie Rudd.
The first is that it is almost impossible to find anyone who will say a bad word about him. Those who have worked with him seem to genuinely adore him.
The second is his nickname, "Rudd Adair" – a nod to the American oil-well firefighter Red Adair. Rudd has acquired the moniker for his ability to handle any situation, however tough, with a cool head. This skill will come in handy when he becomes the UK chief executive of Ogilvy & Mather in January.
After 17 years at Bartle Bogle Hegarty, where he is the chief operating officer, Rudd will return to where he began his career in 1989 as a graduate trainee.
It's a pleasing circular narrative, but not one without challenges. Not least the fact that he is the fourth person to fill that role in six years.
One of the main reasons for this merry-go-round is the tension between creating a strong domestic entity and the network's need to service lucrative global clients. The inability of past UK chiefs to cap the power of the so-called "global account barons" in order to make real progress on British turf – not helped by an apparent lack of support from the top – was what ultimately doomed their tenure.
As one industry figure recalls: "The job was to create an agency with no staff. There were four global clients, with their own teams, rooms and security passes. The power sat with those closest to the clients.
"You hope they have learned they need a different structure for Charlie. They need to give him some new business he can prove himself on and give him people he can win new business with."
However, Rudd does not believe global and local success are mutually exclusive. "Having global success is a massive opportunity to fuel local success, and vice versa. I don't see it as a challenge," he says. "With the right mindset, I'm sure we can get them fuelling each other."
As for the short tenures of previous chief executives, Rudd believes times have changed. "Ogilvy is a different place now to when some of the other people were in place," he points out. "There are lots of successes globally and in the UK, which is very helpful. There's new management with Annette [King] and her team. We will have a new location that will give the agency freshness. It's a great set of conditions for success."
One such condition is January's move to Sea Containers House on London's South Bank. Throwing off the shackles of Canary Wharf will be cause for much celebration internally. The new office is a big statement of intent and it will be interesting to see how much of an impact the relocation makes.
Another plus will be the support of King, the formidable group chief executive who was formerly the head of OgilvyOne. As one industry observer says: "Annette is a strong character. You'd much rather have her on your side than not. This will be the first time she'll be fighting for the ad agency rather than against it."
Indeed, when asked why an agency of Ogilvy & Mather's size has not developed its own chief executive, King says that a mix of homegrown and new talent gives it a "healthy balance". She adds that Rudd completes other chief executives in the group and is "far and away the best person for the job".
Rudd's plan is simple: focus on creating consistently good work and everything else will follow. This will be achieved by installing the "right level of ambition" around the work and establishing a sense of progression on its quality.
He will also use his people-oriented management style to help develop talent. This is one of the things Rudd was best-known for at BBH, according to Jim Carroll, the former BBH chairman: "He was consistently the most approachable member of the senior management team. Everyone felt they could go to him for mentoring and advice. He was clear-headed, open-minded about options and decisive about taking action. But he also clearly cared. That was what makes him specially distinctive."
Indeed, in person, Rudd comes across as extremely modest and does not fit the mould of the big-character, ego-driven boss.
But in case all this sounds a bit too nice, Carroll warns: "Despite his soft, approachable exterior, he has a core of steel. He has showed that over many years in the toughest times. That steel will become more evident in the new role."
Rudd's personal motivation for taking the job was to finally become a chief executive after years of playing a critical but behind-the-scenes role.
Cilla Snowball, the group chairman and chief executive of Abbott Mead Vickers BBDO, who gave him his graduate trainee role at Ogilvy & Mather, believes he will be a great fit. "Charlie is and was great on work, works hard, has integrity, loves his clients and his people and is ego-free," she says. "He will be a loyal and creatively driven leader, and will give Ogilvy London just the stability at the top that it needs."
Whether Rudd manages to avoid the fate of his predecessors will depend on how committed Ogilvy & Mather is to changing and how shrewd his and King's political manoeuvering is.
Aside from capping the global account barons, Rudd's most pressing challenge is to get sparks flying again in London for this heritage brand. Only time will tell whether he has the necessary firepower to do so, but he certainly has the supporters.