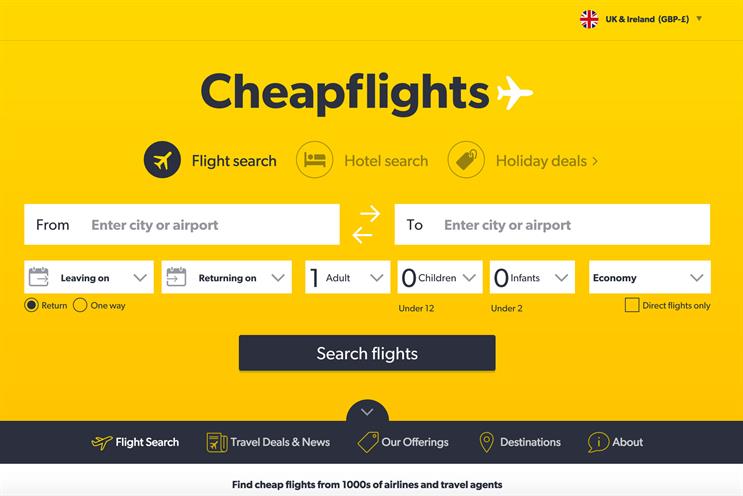 Forever Beta won the business after a pitch against four other agencies. This is the first time Cheapflights, which is owned by the Momondo Group, has appointed a global retained creative agency.
Campaign first reported on the pitch, which was run by Cheapflights directly, in March. The search for a creative agency followed Great Hill Partners' $130 million (£86.3 million) investment in Momondo in October 2014.
Forever Beta's first task is to create a campaign that re-positions Cheapflights from a web site that contains flight deals, to a metasearch business that searches the World Wide Web and aggregates information.
At the same time, Cheapflights has appointed Goodstuff Communications as its first UK media agency. Goodstuff was appointed without a pitch and there was no incumbent on the account.
Samantha Otter, the global head of customer and marketing communications at Cheapflights, said: "Following significant investment in our product and user experience over the past couple of years the time was now right for us to have a presence in the media which reflects our status as a modern, innovative and dynamic digital business.
"Forever Beta and Goodstuff both exhibited the qualities we were seeking in the partners we needed to help us make the most of this next chapter in the Cheapflights story."
This is the first time that Cheapflights has appointed a retained creative agency, but it has worked with agencies on a project basis in the past. Earlier this year, the business hired Someone to create a new logo and strapline, and the agency came up with, "Smart Search. Made Simple."