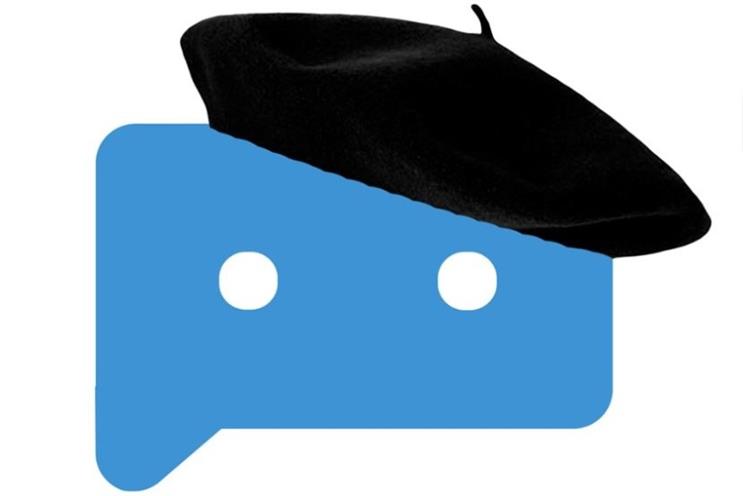 Facebook has launched four new bots on Messenger for the Cannes Lions Festival.
The bots include Pierre, the "Cannes Connector," created by reply.ai. He helps you break the ice by providing an endless supply of quirky conversation starters. At night, Pierre goes into Twilight Mode: instead of helping you start conversations, you can lean on him to politely end them by sending you cleverly crafted excuses, so you can bail on the party (somewhat) guilt-free.
In addition to Pierre, Facebook welcomes the Cannes Bingo Bot by imperson. It encourages festival-goers to check off a daily personalized bingo card with nine Cannes-related activities to check off every day. The bot was designed to crack some dad jokes as you go.
The Cannes Event Bot, created by The Bot Platform, is the festival's ultimate party guide, while Cannes Photo Bot, designed by Gratafy, helps you create your own cannes selfie to add to a virtual photo wall.
"We can't thank the brands and the creative developers enough that continue to build on the Messenger platform," said Eric Oldrin of Messenger Creative Shop. "They amaze us and their customers with unique and engaging experiences. In two short years, we've seen the platform go from zero to where we are today, and we still feel like we're just getting started."
The bots will be rolled out throughout the week.
There are more than 300,000 bots on Messenger today, with major brands building experiences on the platform.
Facebook has seen success with businesses using the channel for customer care, such as bots to answer simple questions like package tracking. Bots can even help customers choose the right Lego set for a child.
Back in May, the social media giant launched the ability for brands to integrate A.R. into their Messenger experience. Brands like Nike and Sephora have already taken advantage of this.