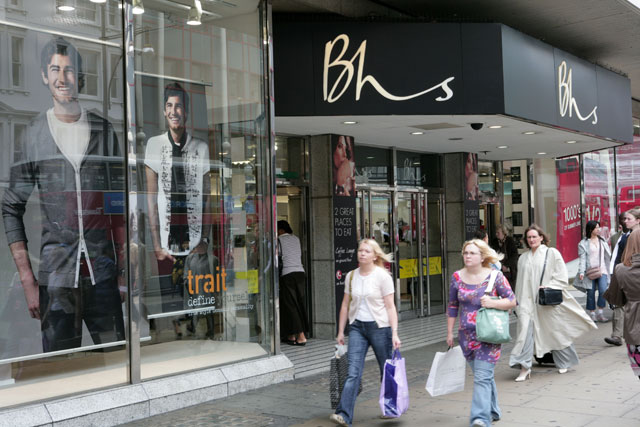 The Manchester-based agency picked up the business after a final head-to-head pitch against Now.
M&C Saatchi and Libertine are also understood to have held conversations with the retailer.
Bhs has moved swiftly to appoint the agency ahead of the busy autumn and Christmas shopping season. It called the pitch at the end of June.
Agency sources suggest that Green was closely involved with the pitch process, following the departure of Arcadia's marketing director, Alison Jones, to join Marks & Spencer in June.
In recent years, Bhs has worked with agencies on a project basis to help it create its brand campaigns. These included Grey London, which was appointed in 2009 to work on a seasonal campaign, and Whippet, which oversaw a brand campaign as well as the launch of the Bhs discount and credit cards.
Carat, which is the incumbent on the media account, is unaffected by the appointment of Cheethambell JWT.
The agency picked up the account last year after the previous incumbent, MPG Media Contacts, had resigned the business.
Bhs has rebranded several times in recent years at it looks to boost sales and outperform rivals such as Marks & Spencer and Debenhams.
Last year, it revamped its logo and changed its website.