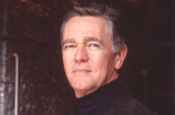 Haines, the former group chief executive of Leo Burnett, will oversee a series of ambitious plans including the acquisition of advertising, digital and media agencies and the opening of new offices worldwide.
Haines, who joins Cheil's Seoul head office in April as global chief operating officer, plans to build an initial presence in London and New York before moving into the rest of the US and Western Europe.
He will report to Nack-Hoi Kim, Cheil's president, and Sun Jong Chung, its executive vice president and head of its global division.
The South Korean agency currently handles two global accounts for Korean clients: Samsung Electronics and tyre manufacturer Hankook. It has 35 offices in 26 countries, which service the two accounts.
Kim said: "Cheil is embarking on a long term plan to grow our global competitiveness. We are already the number one agency in Korea and intend to become a top ten global agency by 2010. To achieve this we need to attract the best global talent and are delighted that Bruce has chosen to join our global management team. We expect him to be a magnet for the best creative, planning and account handling talent from all over the world".
Haines left Leo Burnett last October after disagreements over the planned closer network structure between Leo Burnett and its sister agency Arc. He has previously held management roles at Leagas Delaney and Abbott Mead Vickers BBDO.