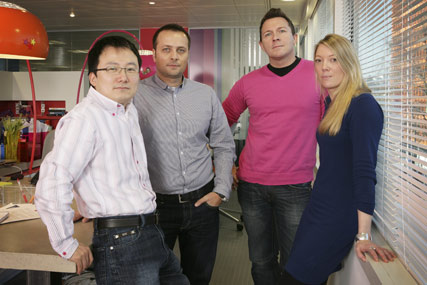 The new network will move into shared offices with BMB, in which Cheil has a 49% stake, later this year. The group anticipates launching The Barbarian Group's London operation out of the same office in the second half of 2010.
One Agency, which will offer experiential, retail and shopper marketing solutions, will also act as BMB's below-the-line arm, enabling the shop to pitch for integrated accounts.
Joseph Rhee, the former European marketing director at Cheil, will head the network as its managing director. BD Network's former group creative director Jeremy Baron joins as its creative director.
The agency opens its doors with the Westfield Group as a founding client.
Cheil plans to open a further 11 One Agency offices around the world by 2012 in countries such as China, Singapore, the Netherlands, Brazil and India.