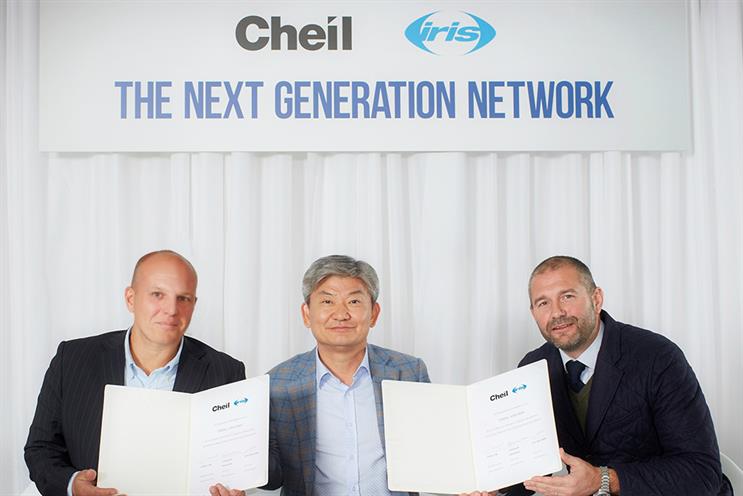 As part of the initial agreement Cheil Worldwide has taken a "significant initial investment" in Iris, which could potentially rise to 100 per cent of the business over the next five years.
A spokeswoman for Iris declined to comment on the financial aspects of the deal, stating the agency could not share more detail than was made available to the Korean stock exchange.
Iris said that it would remain a separate entity to Cheil but that the deal would give it access to greater resources. The acquisition means that Cheil will buy the US publisher Meredith out of its minority stake in Iris.
Daiki Lim, the president and chief executive at Cheil Worldwide, said: "Our goal was to find the right partner who could match our determination and drive. We've watched with awe how Iris has built its global business and we are delighted to have this opportunity to work with their brand."
Cheil has 5,000 staff in 48 offices and eight affiliate offices. Iris, which launched in 1999, has more than 1,000 employees in 17 offices across the world.
Ian Millner, the joint chief executive at Iris alongside Stewart Shanley, added: "We're about to enter the most exciting chapter for Iris.
"This partnership won't change who we are or what we do as a creative innovation network – but will extend our global reach and capabilities, and enable our clients and people to benefit from the huge opportunity presented by a true 'east meets west' and 'west meets east' network."
Results International and Linklaters advised Cheil on the deal, while Osborne Clarke and BDO advised Iris.
Iris sold a minority stake to the magazine and TV company Meredith Corporation in October 2011.