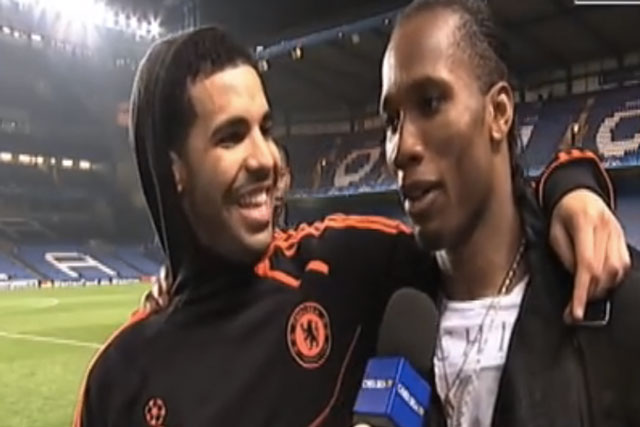 A video from Chelsea FC's YouTube channel, featuring musician Drake and former Chelsea striker Didier Drogba, was the most-shared from any of this year's Premier League teams.
The video has been shared 52,602 times across the social web and has been viewed 658,710 times on YouTube.
Perhaps somewhat surprisingly, beating the likes of Arsenal and Manchester United to second and third place is Crystal Palace.
The video below is the most-shared from the team, with 48,209 shares.
The clip from 2012 is of the team's cheerleaders lip-sycing to Carlie Rae-Jepsen's 'Call me Maybe'. It has been shared more than 48,000 times since it hit the web.
The second video in Palace's repertoire, a parody of the PSY hit 'Gangnam Style', has been shared more than 43,000 times.
Combined, the two videos from Palace have been viewed 4.3m times on YouTube.
Other highlights in the table include Liverpool's Louis Suarez interviewed by a young fan (above) and a Halloween prank from Tottenham Hotspur (below).
To see the full league created by social video expert Unruly, visit the Top 500 chart, here.