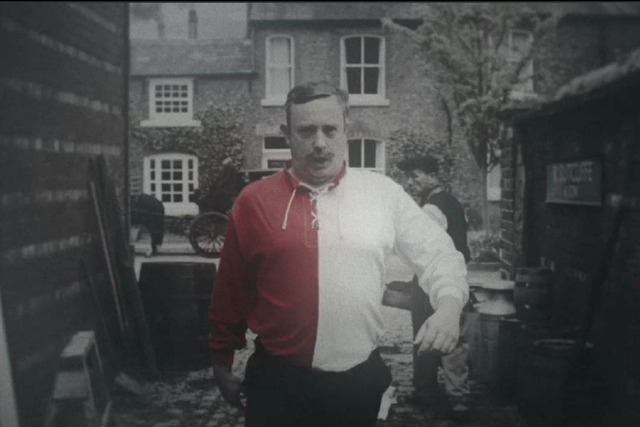 The General Motors-owned marque first announced its record-breaking tie-up with the Premier League club in 2012, but the man who signed the deal on behalf of GM, ex-global marketing chief Joel Ewanick, was ousted only weeks later.
Ewanick has subsequently admitted the size of the Manchester United deal contributed to his departure, but continues to insist the sponsorship was a "no brainer" and will deliver brand value worth "over four times" the sum spent by the carmaker.
The deal suffered a further embarrassment when it was revealed last year that GM is to axe the Chevrolet brand in Europe, focusing instead on Opel and Vauxhall. The deal is unaffected by the move, with GM hoping to use the sponsorship to push Chevrolet in emerging markets.
To launch Manchester United's new home shirt featuring the Chevrolet branding, the manufacturer has rolled out a 60-second ad showing the club's kit changes since its creation in 1878.
The ad shows fans singing the club's anthem "Glory, Glory Man United", amid cameos by past stars including Sir Bobby Charlton and Dennis Law, before revealing the kit with current players Wayne Rooney and Robin van Persie.
The clip ends with the tagline, "What Do You #PlayFor?", and fans are encouraged to visit a ChevroletFC.com microsite and create a virtual picture of them wearing the shirt.
Tim Mahoney, Chevrolet's global chief marketing officer said: "Our presence on the new Manchester United home shirt is a highly anticipated moment for the club's more than 659 million followers around the globe, and for the Chevrolet brand.
"From the beginning of our partnership with Manchester United more than two years ago, we pledged to bring fans closer the game. This celebration of the new shirt will honour that pledge by making them part of the unveiling."
Chevrolet replaced previous shirt sponsor AON, an insurance broker and human resources firm, which has since signed an eight-year deal worth a reported £150m to become the title sponsor of Manchester United's training ground and kit.
Separately, it has been rumoured that Adidas may be about to replace Nike as Manchester United's shirt manufacturer. An announcement on Nike's deal is expected in the coming days.