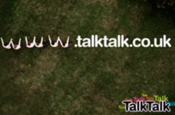 "The Forever Story", which launches on 11 August, encourages members of the public to help develop a story online, with TalkTalk donating £1 to Treehouse for every contribution made.

A long list of famous authors, including Nick Hornby Robert Harris, Tom Stoppard and Richard Curtis, are also contributing.

Hornby has penned the opening 35 words of the book: "For the first nineteen years of his life, Johnny Razor wasn't Johnny Razor at all.

"He was Malcolm Weatherly, and he was born in Mile End Underground station on the night of 17th September 1940."

The story continues with contributions from other authors and CHI & Partners staff members.

From 11 August, the public can continue the tale in any way they wish. The longer the story, the more money raised for charity.

TalkTalk, which became the official partner of the TreeHouse trust when it acquired Onetel in 2005, has a donation target of £50,000 from the concept.

Hornby is a regular patron of TreeHouse and is also the half brother of Johnny Hornby, the founder of CHI & Partners.

To join in, visit www.theforeverstory.com from 11 August.