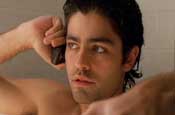 Under the terms of the project, CHI will create a press and poster campaign for the launch of a new flatscreen television set. The work will run in 50 countries globally, including the UK.
Senior CHI executives have attended a string of meetings in Seoul, fuelling speculation that the agency is poised to win a larger slice of the Samsung account.
Leo Burnett New York has created the TV campaign for the launch. Global roll out of the campaign material will be handled by Samsung's in-house advertising agency, Cheil Communications.
Leo Burnett assumed responsibility for the Samsung $100 million global brand marketing campaign from the WPP agencies JWT and Berlin Cameron United without a pitch.