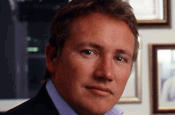 It is understood that the business has been formed to avoid conflict with CHI's Argos client if Best Buy, the US retailer that owns 50 per cent of The Carphone Warehouse, opens stores in the ?UK, or if The Carphone Warehouse expands its product range beyond phones.

It is unlikely that the agency will handle any further accounts, at least at present, with one source saying it would be set up under the "WPP team" model used to form Enfatico, the WPP agency that was established primarily to handle the global Dell ad account. WPP owns 49 per cent of CHI.

It is not yet known who will run the unit, but Tim Alnutt, ?a partner at CHI & Partners Media, is set to move across.

The agency, which is unnamed at present, will be situated at 17 Rathbone Place, a few doors down from CHI & Partners' London offices.

Forty staff from The Carphone Warehouse's ad and media accounts are moving to the unit, which opens in mid-October.

In June, Best Buy acquired 50 per cent of The Carphone Warehouse Group - which was co-founded by Charles Dunstone in 1989 - for £1.1 billion.

Should Best Buy launch in the UK, as has been speculated, CHI would be well placed to take its ad account, because of the long-standing relationship between Dunstone and CHI's founder Johnny Hornby.