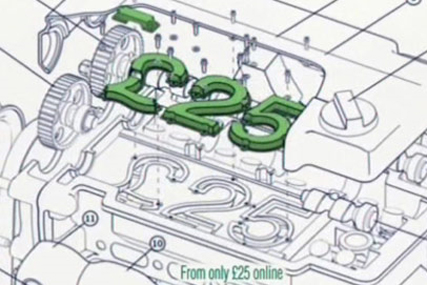 The agency won the business after a pitch against Kindred, MyAgency and MediaCom Create, the incumbent.
CHI, which already works on the RBS account, will now be responsible for creating a series of campaigns promoting the roadside recovery company, using DRTV, print and digital executions.
It will also work on campaigns promoting the brand's sponsorship of the Williams Formula 1 racing team.
The pitch, which was called in August last year, was handled by Creativebrief and led by Chris Watney, the head of marketing at Green Flag.
Watney joined Green Flag in July last year from Churchill, replacing Chris Bottle, who left the company to become head of commercial marketing for the RBS-owned Business and National Insurance and Guarantee Corporation.
Last year, Green Flag launched a high-profile press and DRTV campaign that aimed to promote the speed and technical expertise of its breakdown recovery staff.
The animated campaign, "Is Green Flag good?", was created by MediaCom Create and inspired by car maintenance manuals.
The ad featured diagrams of a Green Flag car mechanic arriving to fix a car that had broken down, and promoted the fact that consumers could secure cover from £25 per month if they joined up online.