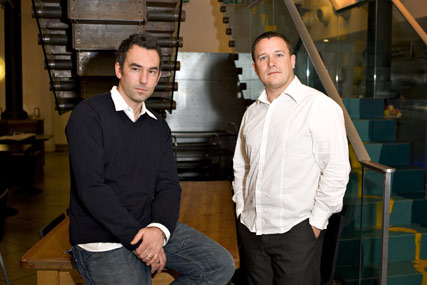 Leo Burnett has been hit by the departure of its deputy executive creative director, Jim Bolton, to join CHI as its creative director.
The move reunites Bolton and Burley after they spent four years working together at Leo Burnett and ten years at HHCL & Partners.
Burley has also hired the Leo Burnett creative directors Monty Verdi and Tony Durston. Verdi, also its head of art, and Durston will both be creative directors at CHI.
In addition, CHI has hired the Rapp executive creative director, Chad Warner, to lead its digital creative offering.
Warner, who previously worked in the US before joining Rapp London in 2008, will take on the duties previously fulfilled by Thiago De Moraes, who left in October 2010 to become a creative partner at Abbott Mead Vickers BBDO.
At Leo Burnett, Bolton was responsible for reinvigorating its McDonald's advertising.
He also took control of the agency's creative department for eight months while it searched for a replacement for Burley, following his departure last April. The Red Brick Road's Justin Tindall was hired to replace Burley.
Verdi was recently responsible for the "Piccadilly Sign" campaign for McDonald's, while Durston was the creative director on NHS Direct and Littlewoods, and also worked on McDonald's and Kellogg.