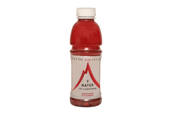 The drink is being marketed by Britvic, which last week moved the advertising accounts for Tango and J20 out of CHI & Partners and into BBH without a pitch.

CHI now works on all of Britvic's water brands, which also include Drench.

The agency will immediately embark on a campaign to build the brand over the summer period.

Pepsi bought the V Water range at the end of April this year as part of its strategy to focus on healthier products.

V Water, which launched in the UK in 2005, is available in six flavours and contains vitamins, minerals and herbal extracts including Vitamin C, zinc, selenium and ginseng.

Britvic was awarded the marketing franchise for Pepsi UK in 1987.