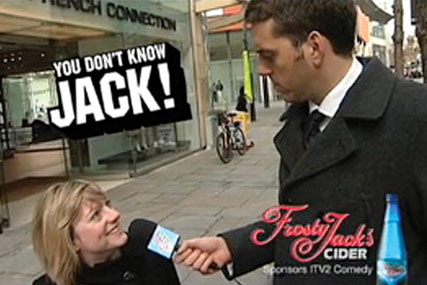 The cider brand, which is owned by the Aston Manor brewery and is the third-best-selling off-trade cider in the UK, wants to revamp its advertising to help it appeal to a mainstream audience.
CST's first task will be to launch a £1 million campaign, breaking later this year, which will run across TV, press and online sectors.
Frosty Jack's previously handled the majority of its marketing campaigns in-house. Previous activity has focused on digital and social media. The brand recently relaunched its website, offering games, competitions and "pub ammo" that users can regurgitate when meeting their friends in the pub.
Last year, Frosty Jack's was also the principal sponsor of ITV2's Comedy Season, running idents ahead of shows such as Celebrity Juice.