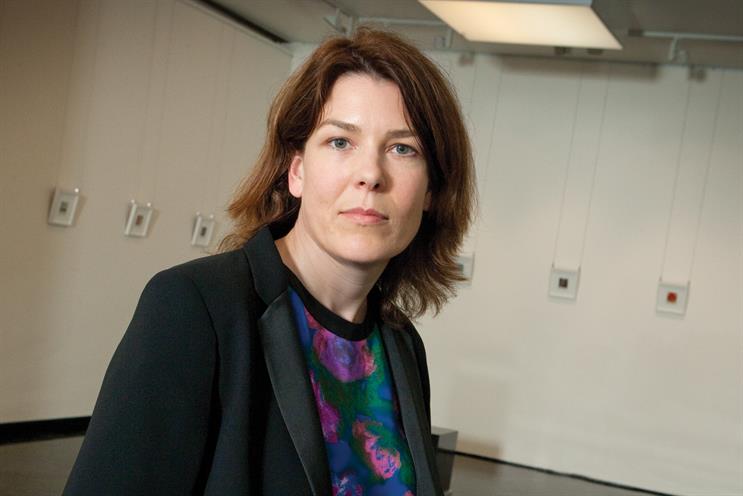 First of all, an apology. There isn't a simple, ten-point plan you can follow to become a chief strategy officer. Or, if there is, no-one told me! What I can say is that a good planner should have an inherent sense of curiosity, and a relentless desire to learn from the people and environments in which they immerse themselves. For, when you strip it back, what else is planning about? So, here are some things I've learnt from people over the years.
Be lucky
Difficult advice to follow, I know. But everyone needs a bit of luck. I had no clue about what job to do after university, so I went to the Oxford careers service. Fortunately for me, the job descriptions were filed alphabetically and Advertising begins with an A. It sounded quite interesting. And, without really knowing who they were, I managed to land a job at BMP. It was only after I started work there that I realised the agency effectively invented planning. I couldn't have picked a better place to start.
Work with the best
At BMP, I got the opportunity to work with some of the real visionaries in the industry, from Paul Feldwick to John Webster, James Best, Chris Powell, Chris Cowpe and Les Binet. I still fall back on that training every day. So try to work at the best places you can. Even if you're not being offered the best accounts to work on, go to the agency with the best people and the best culture.
Steer clear of sexy
Everyone wants to work on the sexiest brands in the hippest sectors. But, if you do, it's much more difficult to make an impact. I think it's better to seek out brands and businesses that haven't yet done great work or haven't recently done great work. Brands that need a bit of a turnaround. It's easier to make a difference.
Find your own style
Once you've got the basics under your belt, you still need to figure out how you personally want to do the job. What your style is. What you bring to the job of CSO and what you are going to spend your time on. For me, it's not about endless Tweeting or writing a famous blog. I worry we spend far too much time talking to ourselves in the planning echo chamber, rather than trying to solve real problems. I try to focus single-mindedly on making work that works for clients.
Create the right culture
Making effective work means spending a lot of time with clients understanding their business issues – in Canary Wharf with HSBC or in Dublin with Vodafone, not in Soho or EC1N. But to create "famously effective" work, you've got to build an effectiveness culture internally too. Over the past couple of years, we've done a huge amount to try to create that at Grey. We've introduced three simple meetings, rather than loads of process. The first is the "Ambition Meeting", where we explore what success might look like on every project. The second is the "Open Review", which is pretty self-explanatory. Finally, we introduced something called "The Works" meeting, where we review how the work was supposed to work and how it actually did work, with a view to doing it better next time. Frankly, it's all a bit of an experiment, but winning IPA Effectiveness Agency of the Year in December suggests we're getting some stuff right.
Chemistry
You can't create a great culture if you haven't found a crew of people you want to work with every day. I feel hugely lucky to have found Chris Hirst [the chief executive] and Nils Leonard [the chief creative officer] to share a desk with (quite literally). At Grey, there are no offices and no hierarchy to hide behind. But that open culture is what makes it fast, furious and fun. We all approach problems in different ways but somehow still have a shared agenda and a shared ability to laugh at the ridiculousness of what we do (as well as the ability to have a humdinger of a row and not take it too personally).
Obsess about the past as much as the future
Our industry is obsessed with the new. But I think we should be equally obsessed with the past. I'm amazed how many clients delete all their sales data if it's over three years old and have total institutional amnesia. Learning from a brand's biggest successes (and failures) over the last generation is invaluable. After all, most of us form our views of brands over decades, not campaigns. There's a great Orwell quote: "He who controls the past controls the future."
Stay nosey
Our industry is also obsessed with the latest technology. But it's easy to be seduced by tech for tech's sake. Our job is really about people, not technology. So that means pub planning, not just Google planning. Getting out and about and understanding what makes people tick. Whether it's the consumers you're trying to reach – or the people working with you in your department. Fundamentally, it all still comes down to people. They are endlessly fascinating. And, to me, that fascination is the secret to being a CSO.

Lucy Jameson is the chief strategy officer at Grey London