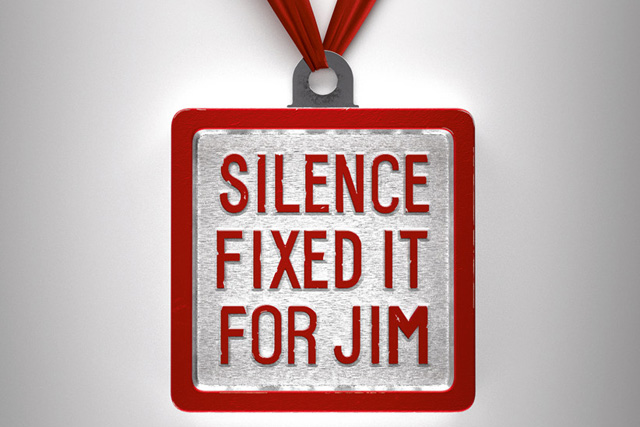 The campaign uses the stark image of a 'Jim'll Fix It'-style badge to reflect the public's shock and revulsion about the way a famous figure was able to use, and hide behind, a position of trust and celebrity. The activity encourages people to speak up if they are a victim and stresses the importance of speaking up if you suspect wrongdoing.
Cogent is a strong supporter of NAPAC's work and has agreed to produce the campaign at its own cost.
Richard Payne, creative director at Cogent Elliott, said: "The Jimmy Savile case has awakened the whole nation to the horrors of child abuse. If there is one benefit to this, it is that the laudable work of agencies such as NAPAC has begun to receive due notice. The support NAPAC provides to adults who've suffered childhood abuse is invaluable. We are proud to able to lend our expertise to such an organisation."
The campaign will initially be run in poster and press formats. Art direction was by Sweta Pathak and Alex Fraser was the copy director.
A spokesperson for Cogent Elliott said that the campaign will run "within the week".
The NAPAC helpline is 0800 085 3330.