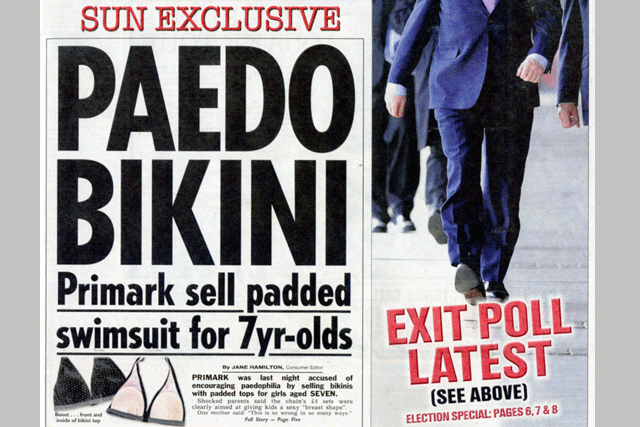 In an interview with The Independent, Reg Bailey laid out his current thinking on the commercialisation and sexualisation of childhood following his 2011 government-commissioned report on the topic.
Bailey said that while progress had been made on issues such as opt-in internet filters, further measure were needed.
"One of the steps I'd still like to see is the idea of having a 'family friendly' sticker that you could award stores," Bailey said, adding that this was an idea he had discussed with PM David Cameron's former strategy director Steve Hilton.
"You'd give them to the people who really thought about clothing, retail and so on. I talked a lot to Hilton about it when he was active in No 10. It was one of the ideas I tossed around with him, but it was a question of working out who'd administer it and what it would cost.
"I still think there's an argument for making family-friendly retail space, because we all spend a lot of time in shops," Bailey added.
Commenting on Bailey's idea, Ian Twinn, the public affairs director of advertiser body Isba, said: "In line with the Bailey Report, advertisers have worked well with policymakers to protect children from commercialisation without cutting them off from society altogether, and we welcome Mr Bailey's acknowledgement of the progress made so far.
"While not strictly an advertiser issue, a 'family friendly sticker' that rewards responsible family-friendly outlets sounds laudable. But to work it would have to get full buy in and support from retailers, meaning it would have to be a voluntary scheme.
"However, it is unclear at this stage the precise details of the proposal."
But he urged that any scheme developed should not "demonise" shops that do not carry the sticker but are family-friendly.