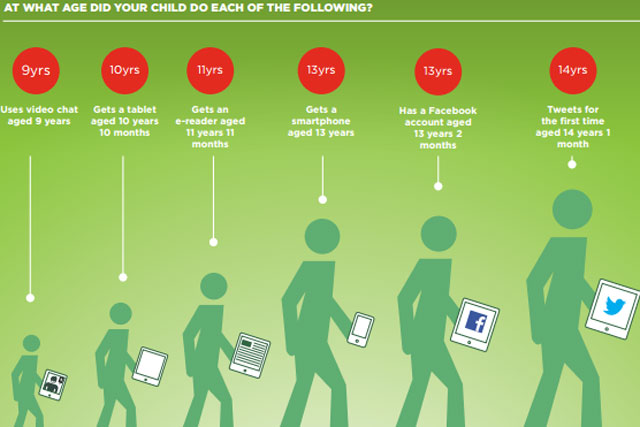 The mothers surveyed revealed their children first used video chat aged nine, get a tablet aged ten years and ten months, and are given their first smartphone at the age of 13.
Asda's research found 82 per cent of mums also wanted the Government to do more to tackle child protection online, while 47 per cent wanted a focus on digital skills in the school curriculum.
Hayley Tatum, executive director for people, at Asda said: "We can't ignore the fact that, whilst technology is a positive part of the increasingly busy life of mums, they still worry about online safety for children, with the majority calling for the Government to tackle the issue.
"On average, children today get their first tablet as ten-year-olds and by the time they are teens, have both a Facebook and a Twitter account. And, more surprisingly, we are even seeing toddlers these days with their own email address and social media accounts."
Some 75 per cent of mums surveyed have a social media account and 70 per cent have a smartphone, while 61 per cent of mums announce the birth of their child on social media within one day.
Over a third (35 per cent) of mums announced their new born babies within a few hours of the birth and one in ten does it instantly.
Some six per cent of children aged up to five have their own email address and one per cent have their own social media account.
The Mumdex is a quarterly report based on a monthly survey of 5,500 mothers.