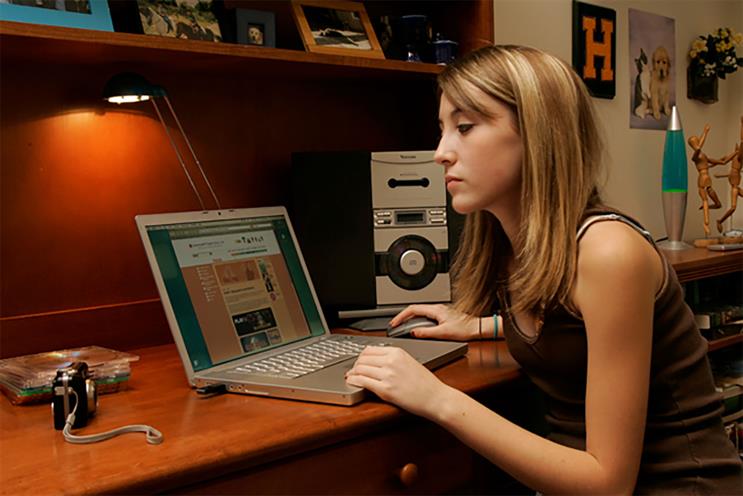 The annual report surveyed more than 2,000 five- to 16-year-olds across the UK about their media consumption and purchasing and social habits.
More than half of those surveyed said they tune in to YouTube every day, while almost all said they visit the site "on occasion".
The most popular content on YouTube is music videos, with 58% choosing to watch them. Following behind is "funny content", with 52% tuning in to be entertained.
Around a third watch gaming content, vlogs/blogs, TV programmes or "how to" videos on the site.
Zoella is the top vlogger and 15% named her as their favourite. Her appeal is highest among 11- to 12-year-olds.
Minecraft vlogger TheDiamondMinecart, Joe Sugg (Zoella's little brother), gaming vlogger KSI and further Minecraft vlogger Stampy were the next most popular.
Little Mix takes the accolade for being the most popular artist, toppling One Direction, who have fallen to third place after three years at the top.
The report also reveals tablet ownership is up by 50% from last year. Two in three (67%) now use their own device and four in five (79%) now live in a house with a tablet device in it. Last year this figure was three in five (61%).
Where children choose to watch content has also shifted. Three in four (73%) can now access the internet in their room, up from two in three (63%) last year.
Simon Leggett, research director at Childwise, said: "Growing access to the internet at any time and in any place, and a blurring of television content across channels and devices, brings a landmark change in behaviour this year.
"Children are now seeking out the content of their choice. They still find traditional TV programmes engaging but are increasingly watching them online and on-demand or binge watching box sets."