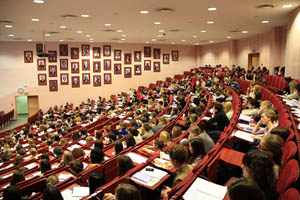 The company's directors, heads of departments, corporate event managers and marketing team will all help to teach lectures and workshops as part of the event experience management module.
Forming part of the event management course, taught in the university's London Metropolitan Business School, the module requires students to complete an Apprentice-style project working in groups and acting as the Chillisauce corporate events department.
They must plan an experiential or launch event throughout the term and are given the chance to pitch to a panel of top industry professionals.
Michael Chidzey, head of digital marketing and PR at Chillisauce, said: "One of the judges, the director of a Chillisauce blue chip client, told us that some of the students' pitches were better than most professional pitches they had seen."
He added that businesses should not be put off by enhancing education. "They should be encouraged to share their knowledge and expertise to students in order to maximise their employability upon graduation," Chidzey said. "We aim to help London Met make the event management course the best in the country."
The agency received criticism last year from several national newspapers, including the Daily Mail and The Daily Telegraph, regarding its involvement with the course because of the company's background in organising stag and hen parties.
Chillisauce has been working with London Met University for the last three years and also organises corporate events and activity weekends.
To find out more about alternative routes for young event talent to start a career in the industry, don't miss Trendwatch in the October issue of Event. Get it by subscribing here.
Comment below to let us know what you think.