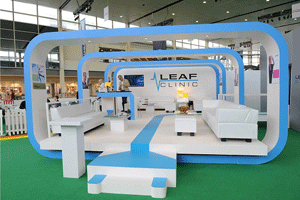 Event agency Chillisauce created the Leaf Clinic, a unique environment where journalists were invited to to treat their "petrol addiction" and learn more about the new 100% electric purpose built family car.
Nissan Nurses greeted guests before they were called into the treatment room for a presentation from 'Dr Neesan'.
The doors then opened to reveal a F1 style Leaf garage at the back of the Leaf Clinic. Each guest could then take an indoor driving route through the shopping centre, while consumers were going about some normal retail therapy.
After in-store driving, guests could test the Leaf out on the open road and followed a pre-planned test route, which included a coffee stop at the New Leaf florist in Olney, where guests were given their own air purifying plant.
Click here for pictures on the Nissan Leaf Media Launch.
To leave a comment
register
and let us know your thoughts.