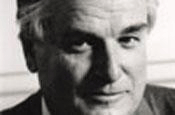 The marketing services group includes VCCP, Bell Pottinger, Opinion Leader Research and Fast Track.

It said it expected 2008 trading to meet market expectations, in terms of income, margins and trading profit, in the current difficult economic environment.

The trading figures, for the year ending 31 December 2008, were credited, in part, to winning the BT Paralympic World cup and Aer Lingus accounts, among others.

In 2009, it plans to concentrate on its growth in international, digital, sports marketing, geopolitical and public sector work. The group said its committed revenue for 2009 had reached 60 per cent of target.

Chime plans to announce its 2008 preliminary results on 11 March 2009.