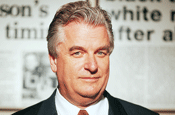 The group's profit margin for 2008 was 16.2 per cent, a 0.1 per cent decrease from the profit margin recorded in 2007.

Chime's public relations service saw the highest growth in operating profit out of all of its sectors, with a 30 per cent year-on-year rise in profits to £12.1 million.

Of its advertising and marketing services businesses, the group saw a 26 per cent increase in operating income, rising from £34.7 million to £43.8 million, while operating profit grew 11 per cent to £6.2 million.

However, Chime's research division saw its operating profits fall by 73 per cent, and operating income drop from £7.7 million to £7.0 million.

Lord Bell, the chairman of Chime Communications, said: "2008 has been a very successful year of double-digit growth, although the outlook for 2009 is uncertain. So far, the impact on businesses affected by the economic downturn has been offset by growth in other businesses."