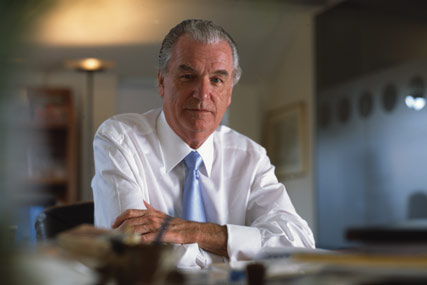 The offering, which is to be called Chime Ventures, will be run by Ian Priest, one of the founders of the Chime-owned advertising agency VCCP.
Priest will work with a panel from Chime to select and nurture new services that can be turned into businesses.
Budding entrepreneurs will be asked to pitch their business plans to a panel of Chime experts, and those selected will be given support and mentoring to help build their ideas into tangible ventures.
Chime will predominantly be looking to back entrepreneurs working in the fields of advertising and marketing, public relations, sports marketing and research.
Priest said: "The communications marketplace is changing at an unprecedented rate, which means more opportunities than ever for entrepreneurs to create and build new offerings. We're looking to help these entrepreneurs."
Priest had been an account executive at IMP and the managing director of HHCL before launching VCCP in 2002. The agency, which works with clients including O2 and Freesat, was acquired for £30 million by Lord Bell's Chime in 2005.
Bell said: "As a proven entrepreneur, Ian has the right credentials to spot and then nurture winners."