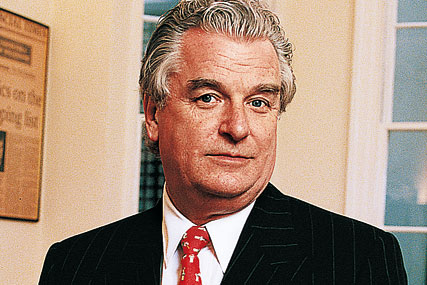 Chime – which spans advertising, sports sponsorship, public relations and research – reported operating income of £71.1m, up 22% on the year, in the six-month period to the end of June. Revenue dropped 1.2% to £135.8m.
Bell said he was confident that Chime's success would continue. He said its strong performance had come "while the economies of the UK and developed world have suffered the credit crunch, the recession, the euro crisis and many other problems".
Across its divisions, advertising and marketing services, which includes creative agencies VCCP and Teamspirit, reported an operating income of £18.1m, up 17% on the year. However the unit's operating profit fell 14% to £1.7m.
The group attributed this fall to higher costs, including increased headcount and the expense of enhancing its digital offering.
Highlights in the period included VCCP's win of the O2 digital account, and the agency has since picked up work from Freesat and News International.
Chime's operating income was boosted by acquisitions in the period, including research firm Tree and management business Essentially Group.
Discounting its acquisitions, operating income was up 5%. Including acquisitions it was up 22% on the year.
The bulk of Chime's revenue emanate from Bell Pottinger, its public relations unit. Operating income at Bell Pottinger grew from £32.8m to £34.6m while operating profit rose from £6.7m to £7.9m in the period.

Chime said group companies had won 658 pitches in the first half of 2010, which represented £19.4m of new operating income. Wins highlighted by the group included News International, Nintendo, Freesat and Kurt Geiger.