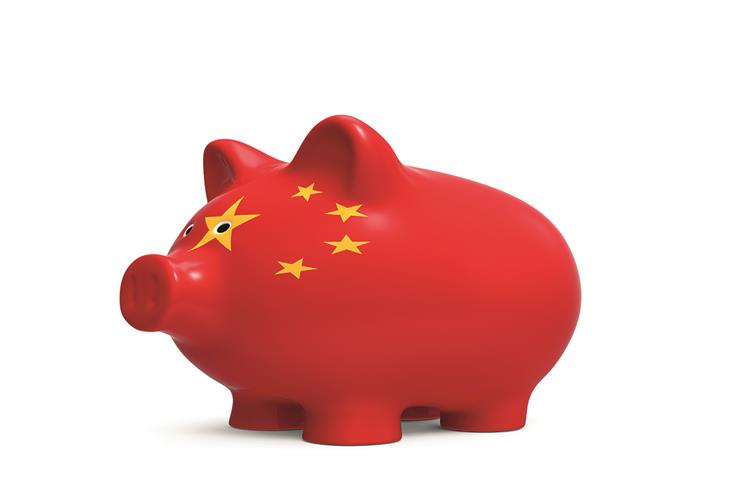 Working with influencers in China is becoming more straightforward; indeed, it is more purely transactional here than in many other markets. For companies flush with cash, this is good news, making engagement refreshingly simple. The more fiscally challenged companies – most of us – will find this driving the cost of influencer engagement all but out of reach.
This need not be the case, provided that companies approach their key opinion-leader (KOL) programmes with three insights: an acute feeling for who and what drives your audiences; a clear picture of the influencer landscape and how it is evolving; and a full kit of tools and techniques for engaging with influencers.
What and who drives your audience
Once you know who you want to influence, the next question is usually: "What are the right channels to reach them?" We've found it more effective to start with: "What do they want to know?" Chinese automotive engineers play games, read daily newspapers and pore over the sites of distributors in search of product specs.
But knowing that they are going online to find out how to integrate memory into on-board computing devices gave our client the insight to shift its marketing focus to cultivating influencers who taught these skills via online videos. Engineers watched them explain how to design the devices they were making using our clients' products. It was knowing what they wanted to learn that enabled us to choose the right influencer.
A clear picture of the evolving influencer landscape
This is important for two reasons. First, China is changing rapidly, so the challenges businesses face here are evolving just as quickly. As these change, so will the kinds of influencers a business will need to engage.
Our work with an edible oil brand focused initially on demonstrating that it was appropriate for Chinese cooking. We engaged a group of influential chefs and opinion-leaders on family cooking to develop and publicise recipes using the oil. But when the focus of the market turned to dietary health, we shifted to working with well-known nutritionists and physicians.
The influencer landscape also changes because the influencers have their own life cycles. Many are relevant and "hot" for only a short time, then grow stale. Those who don't tend to periodically reinvent themselves, making it likely that their relevance to your effort will change. How quickly influencers go stale or reinvent themselves depends on the speed of change in the industry: fashion and consumer lifestyle gurus tend to shift rather more than tech influencers, and those more than experts focusing on topics or industries (like finance and politics) that don't see quite as much change.
In either case, today's desirable influencer is tomorrow's reputational deadweight. Having an instinctive feel for those changes and how they're taking place is essential.
Use all your tools
It is tempting to look at the transactional nature of influence in China and conclude that cash is the only coin available when working with influencers. This is true with the more popular opinion-leaders, but for new experts and rising stars, other approaches can help secure their cooperation in a competitive situation, either with less cash than otherwise, or, when the stars align, with no cash.
I use the acronym PUMICE to remember the most common factors for engaging influencers in China:
Predisposition – someone who has a pre-existing bias toward your company or your product. This happens most often in the case of fans who believe in your product and are ready to speak for it; people who would be your advocates for free. Apple's evangelist programme from the 1980s and 90s, and Xiaomi's fan programmes in China, are excellent examples. You may not think these people exist for your company, but in a market the size of China, chances are that they can be found. A good search of online forums will find them.
Ulterior motive – someone who wants to work with you because doing so will enable them to benefit materially beyond cash. This could be the chance to write a book, gain a new job, or simply make a living out of being a KOL. The better you know the individual, the more likely you are to divine the ulterior motive, and put that to use.
Money – plain and simple.
Ideology – someone who is motivated to work with you because your company represents something in which they believe deeply. This could be its commitment to a better workplace, helping the underprivileged, advancing free and open-source software, because they are patriotic and it's a Chinese company, or because it is a foreign company and they believe the best products come from overseas.
Curiosity – at some point you will encounter someone who has none of the motives mentioned above, and is just curious about your company and working with you. This happens most often where someone working in your field – academics and former government officials, for example – recognises your unheralded strengths.
Ego – someone who works with you because doing so reaffirms their self-image, gives their reputation a boost or gives them an opportunity to match or surpass a rival. The best opinion-leader relationships are motivated by more than one of these six, and the more factors working in your favour, the longer and more positive the relationship will be. More important, perhaps, is that herein lies the key to escaping the tyranny of cash. With some attention, foreknowledge and creativity, it is possible to build a chorus of voices speaking on your behalf without draining the budget.
One caveat. A single, overriding principle must prevail: engaging with these voices should never be undertaken with the intent to compel or bribe an influencer to alter the tone or content of their advocacy. Not only can the backlash be severe, but it also destroys the influence. The goal is to harmonise a like-minded chorus of voices, and persuade fence-sitters so as to earn the trust of a wider audience. These are the advocates most likely to sustain your praise after budgets run out, and who will support you most passionately in the meantime.