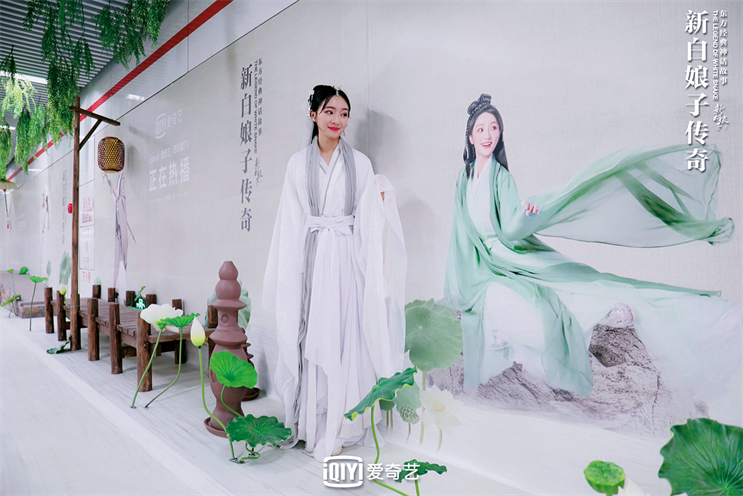 iQIYI knows a thing or two about what China's youths want. Consider its The Story of Yanxi Palace, a Chinese period drama that clocked up 15 billion streams – many of them from young viewers – on iQIYI during its 70-episode run.
While the Chinese online entertainment company's reach is wide, its focus is on China's young audiences, according to senior VP Leon Chen. This has guided his marketing efforts for iQIYI's varied programming. In March, iQIYI won Digital Communications Team of the Year at Campaign Asia's Digital360Festival for the second year in a row. What is Chen's recipe for success? "First, we're pushing out creative content. Second, we adapt our marketing strategy to evolving tastes. And third, our content has always reflected iQIYI's DNA, which is to create positive energy and youthful vibes."
All three points were at the front of Chen's mind when he drew up the marketing strategy for The Legend of White Snake. A drama series that tells the love story of Xu Xian and Bai Suzhen, a white snake that transforms into a woman, it is based on a Chinese folk legend set in West Lake during the Southern Song Dynasty.
"We needed to attract a younger crowd, so we went all out to create an immersive environment," says Chen.
His strategy comprised a series of marketing activities targeting young audiences. These included 'dressing up' Hangzhou station – the stop closest to West Lake – in scenes alluding to the series, and having models dressed as Bai Suzhen in the outdoor square next to the Lake. His team also made use of an important plot point to create an escape room, where participants dress up as characters from the series to battle an evil force. Meanwhile, iQIYI app users who visited the Legend of White Snake page found their screens filling up with tiny icons of oil paper umbrellas, an important prop in the story.
Does Chen respond to what consumers want, or create needs? "We are always responding to needs, but sometimes people don't know how to articulate [their desires]. Since we have all this data, and the tools to analyse it, we could gain insight into what they want."
Data is at the heart of iQIYI's marketing efforts. In a country of 1.4 billion people, it's essential to tailor messages for each market. "We found out that consumers in the first- and second-tier cities are after spiritual fulfilment, while those in third- to fifth-tier cities are more concerned about tangible benefits," says Chen. These insights informed a campaign to promote iQIYI's VIP membership services. While the ad targeting first- and second-tier cities focused on the emotional benefits of VIP membership, while the one targeting third- to fifith-tier cities discussed its functional benefits.
Yet, Chen emphasises, the ads were united in their goal to brand iQIYI as the content go-to for young consumers – reflected in the choice of youthful ambassadors such as Lay Chang and Kris Wu.
As the marketing head of a tech-driven company, Chen also notes the impact of AI on the proliferation of UGC. "We have an AI tool that allows viewers to only watch scenes with their favourite character in [and are] developing other technologies. In the future, viewers might be inspired to create their own UGC, and if this content is consumed by their followers, it helps spread our marketing message."
If its robust subscribers' base – 87.4 million – is anything to go by, iQIYI has found a way into the hearts of China's young consumers and set a high benchmark for rivals looking to enter the market.