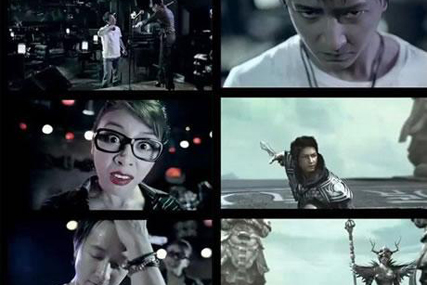 The ad features Han Geng, a Chinese pop star who started his career in Korea as a member of a band called Super Junior. He moved back to China after a dispute with his Korean agent.
In the ad for the online game World II, a woman hits Han on the back of his head and yells at him in Korean. Han gets his revenge on the woman in the virtual world of electronic games, which then boosts his confidence.
After he returns to reality, he puts on an incredible performance and becomes a superstar. The ad ends with the Korean woman watching Han's concert in shock.
The ad has been on Chinese websites for a couple months and was recently picked up by Korean netizens, causing controversy in the country.
"I used to be a loyal fan of Han but now I feel betrayed," said a post on a Korean discussion board. "He became a star in Korea but now obviously he has forgotten about that."