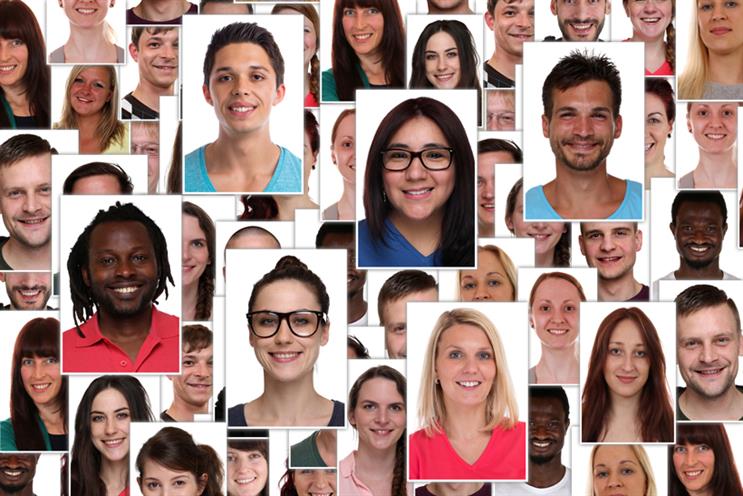 A couple of years ago, I attended a Wacl dinner in the grand environs of the River Room at the Savoy. I was delighted to be invited because, as a member of the Labour Party, I was looking forward to hearing that night's speaker, Ed Miliband. Ed chose the event to announce he was setting a target that half of Labour MPs should be women.
This was obviously warmly received, even by attendees who would not normally find themselves agreeing with a Labour leader.
We are ignoring social mobility because it's too difficult to be tackled in a head-on, transparent way
I don't know if it was the opulence of our surroundings, but I found myself asking if Ed's aspiration to have Labour reflect the society we live in would also apply to the proportion of Labour MPs educated by the state – 93% of UK students attend such schools. Ed managed to not answer the question, in the charming way that you often see from politicians and good public speakers.
I was reminded of this incident at this year's IPA President's Reception. A different event but in equally august surroundings, with the same convivial atmosphere and desire to do the right thing as regards diversity. The diversity in question here was gender and ethnicity.
The IPA makes a very strong business case for championing diversity in our industry. It rightly argues that advertising must appeal to the tastes and interests of a diverse society and that brands want to work with people who represent that society (and, I would add, their target consumers).
Back in my full-service agency days, I made a plea for Tetley tea to take advantage of the cheaper airtime available in January to maximise its brand-building budget. An appalled account planner pointed out that many people would be away skiing in January. The client and I agreed that we would forgo reaching the skiers of London's adland in favour of the grocery shoppers of Runcorn.
54% of FTSE 100 chief executives are privately educated
The IPA cites hard business numbers courtesy of a McKinsey & Company report, which shows that diversity improves financial performance. The research found that companies in the top quartile for gender or ethnic diversity are more likely to have financial returns above their national industry medians. Instinct suggests that social diversity would have the same positive effect.
Moreover, the IPA argues that diversity of thought leads to greater innovation and creativity, as well as increased staff motivation and retention. At the Publishers Audience Measurement Company, we are a small but diverse group, and this promotes a spirit of curiosity that I have found lacking in more homogenous teams. Considering the views and life experiences of those from backgrounds different to our own promotes just the sort of spirit that is so important for the success of our industry.
If you aren't convinced about the business benefits of championing social mobility, take a look at the Organisation for Economic Co-operation and Development's work in measuring the world's most socially mobile societies. The Nordics, Australia, New Zealand and Canada all lead the way. Surely it is no coincidence to see those same countries topping the United Nations World Happiness Report.
The IPA recognises that delivering diversity first of all involves identifying the current make-up of the industry. The admirable "This is adland" survey by the IPA and Campaign is a good start. The findings of the second year have recently been published and covered extensively by this publication.
But my frustration is that it fails to address social mobility. The IPA makes a compelling case for the business benefits of a workforce that reflects the people we are trying to sell to. Surely this can't apply to gender and ethnicity but not the social profile of the UK?
The government-commissioned State of the Nation report produced by the Social Mobility Commission found that "Britain has a deep social mobility problem, which is getting worse for a whole generation of young people". It is widely reported that the professions are dominated by the privately educated – for example, 54% of FTSE 100 chief executives are privately educated, as are 80% of leading editors. I can find no stats for the advertising industry, which rather highlights the challenge.
Single-issue pressure groups such as Wacl must be applauded for playing an active role in getting diversity on to the industry's agenda, but I fear that we are wilfully ignoring social mobility because it's too difficult and un-comfortable to be tackled in the same head-on, transparent way.
For example, we could monitor the percentage of those privately educated versus state-educated at secondary school and those who received free school meals, as well as the age people finished their education. Why? Because, as the IPA point out, "diversity improves financial performance".
My immediate plea to incoming IPA president Sarah Golding: please measure social mobility and educational background in the next survey – no matter how uncomfortable that makes the industry feel. And to journalists: when you cover the subject of diversity, please make sure we have "chips with everything"!
Simon Redican is the chief executive of the Publishers Audience Measurement Company