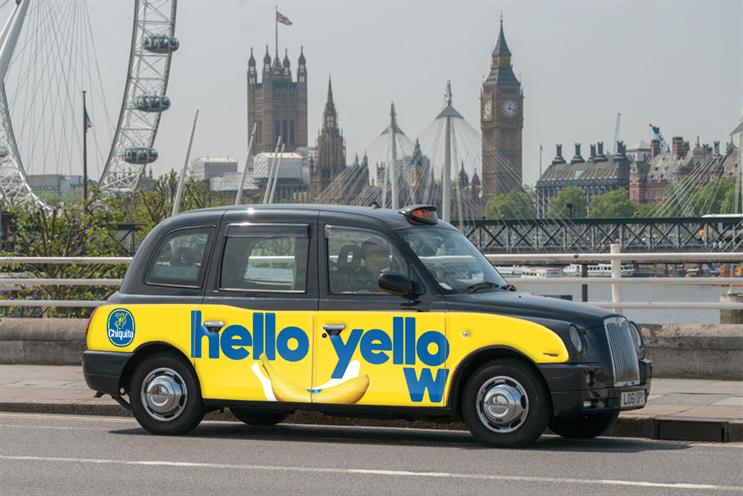 The brand's "We are bananas" campaign is to raise awareness of Chiquita bananas among mothers and millennials.
Chiquita will be wrapping London buses and taxis with its branding over the next seven weeks. It launches with the brand offering free rides across zones one and two in Hackney Carriages that feature the Chiquita bananas branding on 16 July.
John Cockle, sales and market director for Chiquita Brands International UK and Ireland, said: "As leaders in the industry, we're confident that our 'We are bananas' campaign will once again put Chiquita bananas front of mind during the key summer period and encourage consumers to 'think Chiquita' when they're making their purchasing decisions."