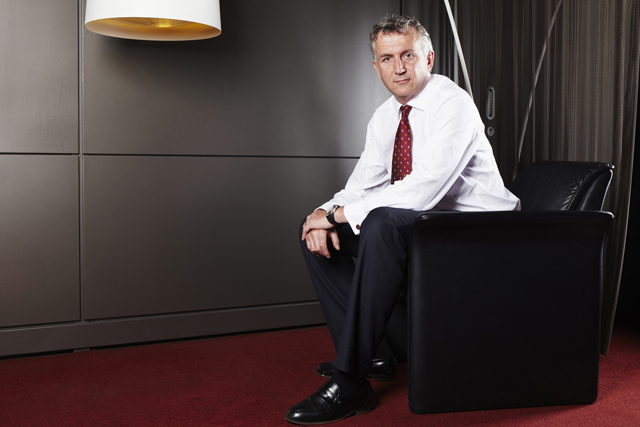 The marketer and former Saatchi & Saatchi adman has been at the bank for 15 years, having joined as head of brand strategy and taking up his current global role in 2010.
The 55-year-old's departure comes amid reports earlier this week that the bank is set to cut a number of senior roles in its investment banking division. Reuters reported that HSBC began informing global banking and markets staff in its London headquarters last week.
In February, HSBC hired former Goldman Sachs senior executive Matthew Westerman to be co-head of global banking, alongside Robin Phillips.
Clark played a key role in developing HSBC's "world's local bank" strategy. In an interview with Marketing in 2012, Clark spoke of moving HSBC's marketing into a new era by having a "fresh conversation" with customers as the bank looked to move on from "world's local bank".
Of HSBC he said: "There is a lot of jousting at the top of the house which is very cold-eyed and clear-eyed…. This is a bank where you don't say "I think", you say "I know". It is a very tough environment sometimes, and a lot of people don't fit."
Before joining HSBC as head of brand strategy in 2001, Clark spent nine years at Saatchi & Saatchi, latterly as group director, where he worked on accounts such as Toyota, Barclays and Birds Eye and experienced the split between the agency and its founding brothers, Maurice and Charles.
Clark will remain in post until a replacement is found, an HSBC spokesperson told Adweek, although no reason has been given for his departure.