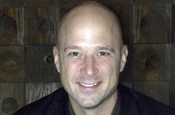 Foster joins as the chief executive of Fallon Minneapolis after three years at Saatchi & Saatchi New York.
There, he was executive vice president and global equity director across its Procter & Gamble global business.
Foster, who starts on April 1, will report to Kevin Roberts, the chairman of the SSF Group.
Roberts said: "Chris Foster has been an inspirational leader at Saatchi & Saatchi, leading a global team of 400 people and taking the cornerstone laundry category to new levels of brand leadership...He is strategic, creative and has executive acumen a perfect combination."
Before working at Saatchi & Saatchi New York, Foster held a number of roles in network offices including chief executive of its Japan and Korea office and previously worked in Toronto at Bozell Worldwide, Leo Burnett and FCB.