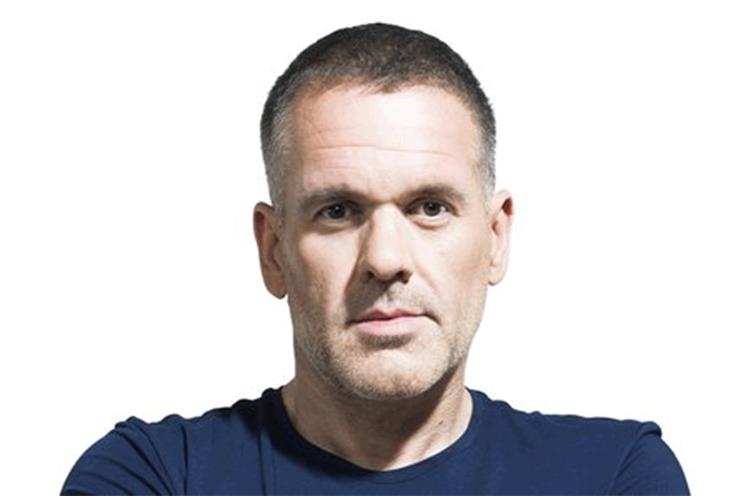 Radio X will launch on 21 September and will be fronted by Chris Moyles, the former Radio 1 Breakfast Show presenter, as well as Vernon Kay, Johnny Vaughan and Ricky Wilson.
Its target audience will be men aged between 25- to 44-years-old, and will play rock and guitar-based music.
Global also announced that mobile network O2 and Gillette, the Procter & Gamble male grooming brand, will be commercial partners for Radio X.
Moyles will host The Chris Moyles Show from 06.30-10.00 am on weekdays. It will launch with a new multi-million pound national advertising campaign and be sponsored by O2, which had sponsored the XFM Breakfast Show.
O2 will also sponsor a series of nationwide live music events taking place at O2 venues across the UK including London, Manchester and Glasgow to promote the Radio X rebrand.
Moyles will be joined by Vernon Kay for mid-mornings, Johnny Vaughan at drivetime and Ricky Wilson, the Kaiser Chiefs lead singer and The Voice mentor, at weekends.
Gillette will sponsor the rest of the day and have an on-air campaign running during The Chris Moyles Show from the Radio X launch for three months.
Stephen Miron, the group chief executive at Global, said: "I'm proud that Global is launching Radio X today and that we're able to bring a completely new national music and entertainment property for 25- to 44-year-old men to the market.
"Radio X will be a one of its kind radio station and the first time the commercial sector has catered for this hard to reach group. We're excited about working with our clients and agency partners to connect them with this audience through Radio X.
"Our investment in a national platform, an unbeatable talent line-up and a heavyweight advertising campaign speaks to our ambition for the brand."
Radio X will be available all across the UK on the digital radio platform D1 as well as on 104.9FM in London and 97.7FM in Manchester.
Tina Koehler, the brand manager for Gillette Northern Europe at P&G, said: "As a brand, our ambition is to continue to talk to men through touchpoints which are relevant to them with a meaningful message and we feel like Radio X will give us a great opportunity to do this."