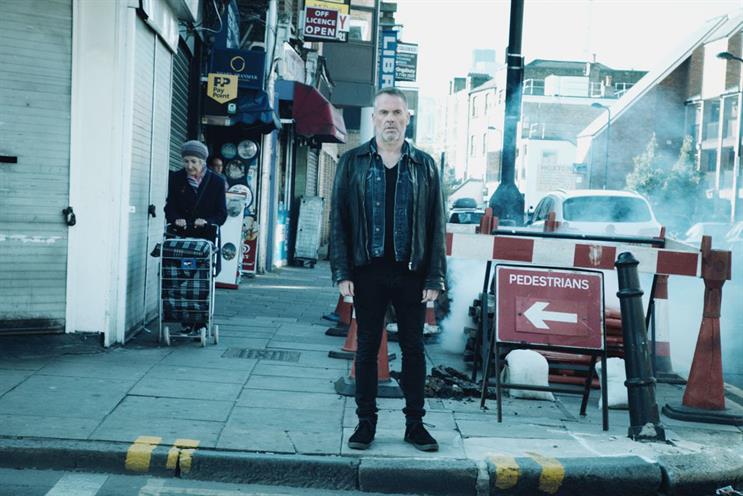 The campaign, which launches alongside the birth of Radio X on Monday, 21 September, centres on the former Radio 1 breakfast show presenter's return to early morning radio.
The 30-second TV ad is a parody of the memorable Bittersweet Symphony music video by The Verve from the 90s, in which lead singer Richard Ashcroft brushes past people in a busy street.
Instead, Moyles is followed on his journey to work at the Radio X studios for his first show.
The ads were created by Rosanna Walker and Chris Da Roza at WCRS and it was directed by The Bobbsey Twins, through Blink. PHD handled the media planning and buying.
The spot will air on ITV during Rugby World Cup matches, including England versus Wales on 26 September, as well as across ITV Digital, Channel 4 Digital and Sky channels.
Outdoor and press ads, which will include double page spreads in the Evening Standard and Metro, will feature Moyles aloft a radio tower proclaiming his return to radio. Music photographer Tom Oldham shot the press ads.
Global has also created a series of live music events across the country, supported by sponsors O2, called the Radio X Roadtrip, at O2 venues in London Manchester and Glasgow from October to December
Stephen Miron, the group chief executive for Global, said: "Given the phenomenal all star line up on Radio X, which includes Moyles at breakfast, we want to make sure people right across the UK hear all about Radio X.
"This is why you'll see a lot of Radio X advertising, and it also gives you some indication of our ambition for this new brand."
Radio X will launch on 21 September and its new presenter lineup includes Moyles, Vernon Kay, Johnny Vaughan and Ricky Wilson. Its target audience will be men aged between 25- to 44-years-old, and will play rock and guitar-based music.
Moyles will host The Chris Moyles Show from 06.30-10.00 am on weekdays. It will launch with a new multi-million pound national advertising campaign and be sponsored by O2, which had sponsored the XFM Breakfast Show.