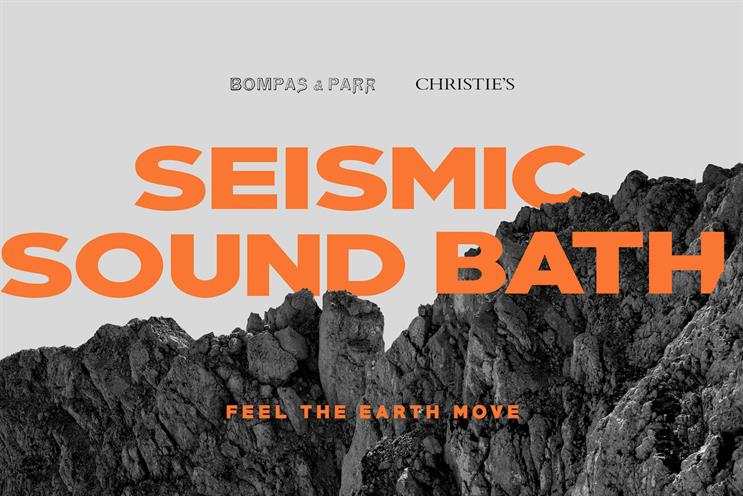 Guests will be invited to enter a "Seismic sound bath" where they will go through a "meditative and metaphysical interaction that is coupled with elements of performance art".
They will be greeted in the "rumbling room" which will feature sounds at a frequency below the threshold of human hearing but "curiously not below the resonant frequency of the human eyeball".
Then a hooded figure will walk people through to an "altar of volcanic stones". Here people will take part in a "stone massage and tuning fork ritual".
For the sound bath people will be asked to stretch out on the ground whilst a number of "gongs, singing bowls and tuning forks" are played.
The experience takes place on 15 January and is part of Christie's Lates series. The event will also feature a yoga class and a pop-up shop that features activewear from The Outnet, the discount designer site.
Andy Waters, curatorial director, UK chairman's office at Christie's, said: "Combining a diverse and interesting range of art, music and film, the Sound Bath Experience with Bompas & Parr is an innovative approach in bringing art to life, whilst tapping into guests' emotions and senses."