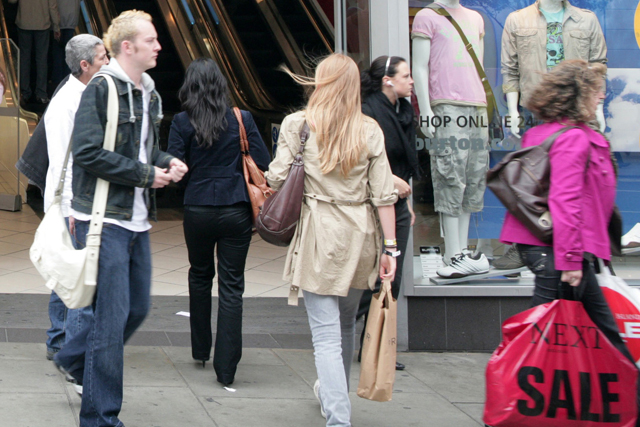 BDO compiled the estimate by taking account of the sales in the five weeks up to Christmas for 70 major retailers, covering 10,000 stores.
According to the firm, the snow is acting as an accelerant to underlying trends already affecting retailers.
Don Williams, head of retail and wholesale at BDO, said: "Snow is a convenient distraction for retailers with deeper underlying problems. While these figures are disappointing, put in context of the poor weather, a dip of less than 1% is not nearly as bad as it could have been.
"Retailers like John Lewis reported healthy sales growth despite the weather. Despite being snowed in for two weeks, UK consumers showed they will still buy from retailers offering good products and a good service."
Department store Debenhams, which has 167 stores in the UK, today reported a decline in sales due to the weather, but a surge in online sales.
Like-for-like sales rose by 0.3% in the 19 weeks to 8 January but the brand's online sales rose by 88.5% over the same period.
Rob Templeman, chief executive of Debenhams, said: "The performance of our business year to date has been pleasing, especially given the widespread disruption in December caused by bad weather, which undoubtedly impacted Group like-for-like sales by 2.5% to 3.0% over the 19-week period.
"We have made good progress in terms of both gross margin and market share and I am particularly pleased that our market share in women's clothing has begun to demonstrate growth."
House of Fraser reported like-for-like sales increasing by 8.5% in the five weeks to 8 January, but online sales grew by 120%.
Shop Direct, owner of Very.co.uk, Woolworths.co.uk and Isme brands, now runs 70% of its business online. It reported strong trading in the six weeks to December 31, with sales up 5% compared to last year.
Supermarket Morrisons, which does not have an online store, revealed its sales had increased by 1% in the six week period to 2 January. The grocer continues to ponder the launch of an online delivery service.
Online delivery grocer Ocado also reported a sharp 26.7% increase in sales in the four-week run-up to Christmas.
So far the biggest casualty has been HMV. The group, last week, announced a cull of 60 stores and poor results.