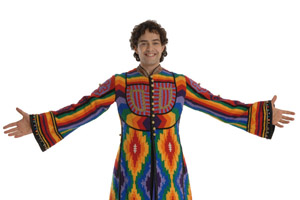 There is a superb array of hospitality packages available whether you want to entertain during the day or evening. These packages allow you to design the ideal event for your guests. If you fancy an evening show choose from the Royal Reception, Fine Dining and Complete Experience packages from £165 + VAT per person.
The Royal Reception
The Royal Reception guarantees the best seats in the house with your own reserved area for pre-show drinks and nibbles.
The Fine Dining
The Fine Dining package includes a meal before or after the show from one of our carefully selected restaurants.
The Complete Experience
The Complete Experience is our ultimate theatre package combining a meal pre- or post-show with a top London hotel for the evening.
If you prefer to catch a matinee performance, we have two additional packages available, the Ladies at Lunch and the Family Matinee from £135 + VAT per person.
Ladies at Lunch
The Ladies at Lunch package combines a three course lunch at The Ritz with the best seats to a show.
The Family Matinee
The Family Matinee package also includes top tickets with a meal pre- or post-show at Joe Allen's restaurant, a family friendly American dinner.
Keith Prowse has a wide range of theatre shows to choose from including:
Call 0845 415 0630 or visit www.keithprowse.co.uk for further information on packages and shows.